Dozens of wahine volunteers are working to build affordable housing across Oahu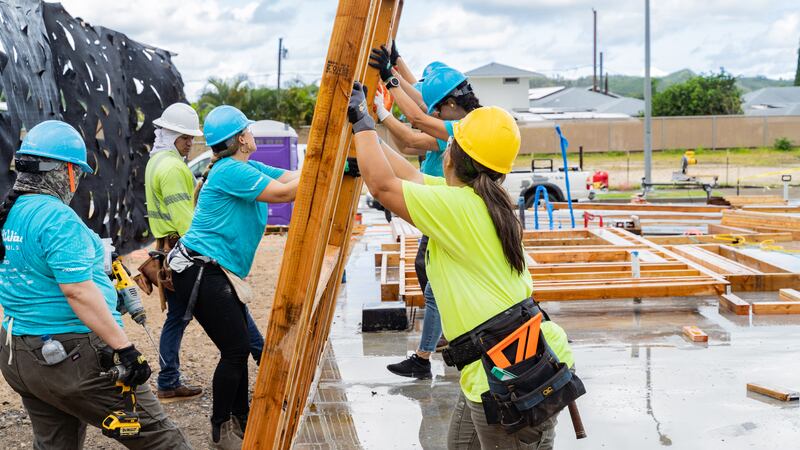 Published: Apr. 2, 2022 at 3:52 PM HST
HONOLULU (HawaiiNewsNow) - An Oahu program is offering dozens of women an opportunity to help build affordable housing on the island.
During the past month, more than 100 women participated in the Honolulu Habitat for Humanity's Wahine Build program.
The women are given tools, training and equipment to construct homes across Oahu including, a 2-bedroom home in Waimanalo.
Habitat for Humanity said the program aims to increase the participation of female volunteers at job sites to 50%.
Along with constructing affordable housing, the women also raised more than $80,000 for the organization.
Copyright 2022 Hawaii News Now. All rights reserved.