Forecast: Breezy winds to strengthen over the weekend
Published: Apr. 1, 2022 at 4:32 AM HST
HONOLULU (HawaiiNewsNow) - Breezy trade winds will increase over the next couple of days and become gusty through the weekend.
Showers will favor windward slopes and, aside from afternoon showers over the Kona slopes of the Big Island, leeward areas should see little rainfall.
Increasing moisture could enhance shower coverage early next week as an upper disturbance moves into the area.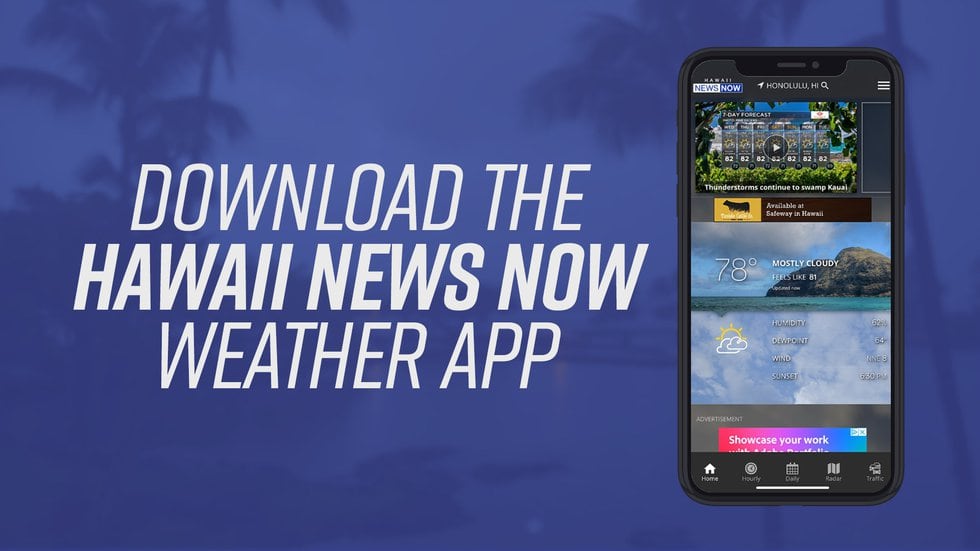 A new, long-period northwest swell will build through Friday afternoon, and then will peak from Friday night into Saturday.
Surf will likely be near high surf advisory levels. The strengthening trade winds will cause surf to build along east-facing shores, and it will become elevated and rough this weekend.
Get 10-minute weather updates, plus your 7-day forecast on Hawaii News Now Sunrise every weekday morning from 4:30 a.m. to 9 a.m. HST.
Copyright 2022 Hawaii News Now. All rights reserved.