Fallen servicemembers honored by South Korean president in joint repatriation ceremony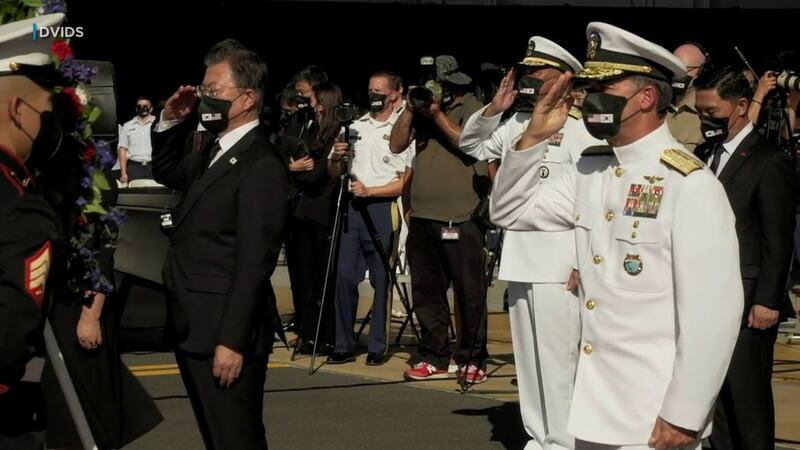 Published: Sep. 21, 2021 at 8:54 PM HST
|
Updated: Sep. 22, 2021 at 6:11 PM HST
HONOLULU (HawaiiNewsNow) - South Korean President Moon Jae-In and First Lady Kim Jung-Sook were on Oahu Wednesday to honor fallen servicemembers.
They attended the first-ever joint repatriation ceremony at Joint Base Pearl Harbor-Hickam in the afternoon.
There, the remains of 68 Republic of Korea soldiers and 6 U.S. service members who died during the Korean War were returned.
The ceremony was held to honor those fallen warriors 71 years since the start of the Korean War on June 25.
A repatriation ceremony was last held in Hawaii in June 2020, in which the remains of 147 South Korean soldiers who fought alongside U.S. forces were also returned.
President Moon also attended ceremonies at Punchbowl and at UH Manoa, where he awarded posthumous medals of honor to two Korean immigrants in Hawaii.
Copyright 2021 Hawaii News Now. All rights reserved.