State offers $4M in grants to help Hawaii schools recover from the pandemic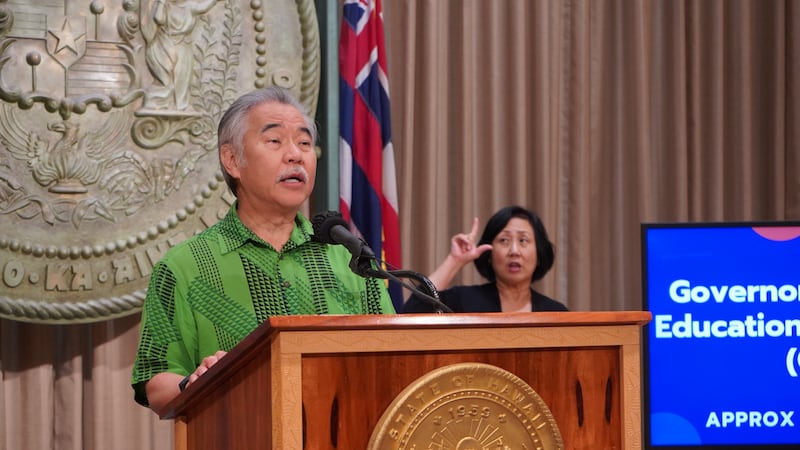 Published: May. 12, 2021 at 7:05 PM HST
HONOLULU, Hawaii (HawaiiNewsNow) - As part of the Governor's Emergency Education Relief program, the state announced $4 million in grants will be available to help Hawaii's education system recover from the pandemic.
Gov. David Ige said the grants are aimed to fund initiatives to help students, families and educators who have been impacted by COVID. Some initiatives include creating digital equity and providing support for students and families during distanced learning.
The announcement of this grant program comes as student enrollment dwindles for higher education.
"We've seen a really alarming drop off in their enrollment in college," said Philip Bossert, executive director of the Hawaii Association of Independent Schools.
"It's really significant and really foreboding for our future if we don't get our own kids into college to prepare for a career and community service."
To encourage students to pursue higher education, the state said it also hopes to offer free community college classes, opportunities for students to take early college courses and scholarships for graduating high school students.
The University of Hawaii was also awarded $600,000 in GEER funds to develop the Transition to College Program also known as Next Steps to Your Future. Some $5 million was also granted to UH to create the Distance Learning Teacher Academy.
The GEER innovation grants will be available for public, private, charter schools, institutions of higher education and other educational entities — including museums and cultural centers.
The deadline to apply is June 4 at 5 p.m.
For more information or to apply for the grants, visit Gov. Ige's website and click "Education."
Copyright 2021 Hawaii News Now. All rights reserved.