Forecast: Heavy rain, few thunderstorms still possible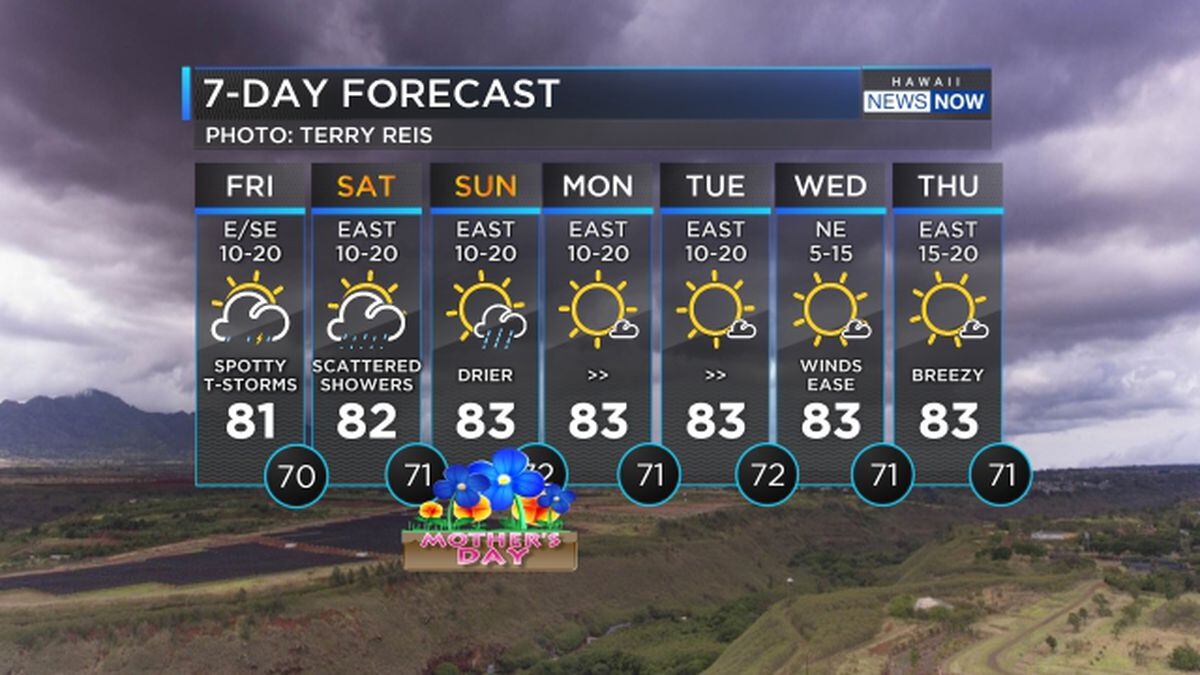 Published: May. 7, 2021 at 4:31 AM HST
HONOLULU, Hawaii (HawaiiNewsNow) - Heavy showers and a few storms will remain possible through Friday night as an upper disturbance and surface trough continue to influence the local weather.
Some showers may become heavy and lead to localized flooding concerns where they become focused for any duration. In addition to the rainfall, a few thunderstorms will be possible as instability associated with the upper low remains in place.
Conditions will gradually begin to improve and trend back toward a typical trade wind pattern over the weekend through early next week.
A diminishing north-northeast swell will maintain small surf along north- and northeast-facing shores through Saturday.
A short- to medium-period northwest swell is scheduled to arrive and boost north and west surf late Saturday night into Sunday morning.
The arrival of a series of small, long-period background south swells will provide a minor boost to south shore surf. A slightly higher, long-period, south=southwest swell arriving Tuesday may hold southern coast surf to near seasonal levels through the middle of next week.
Copyright 2021 Hawaii News Now. All rights reserved.