Queen's expands mass vaccination clinic at Blaisdell to walk-ins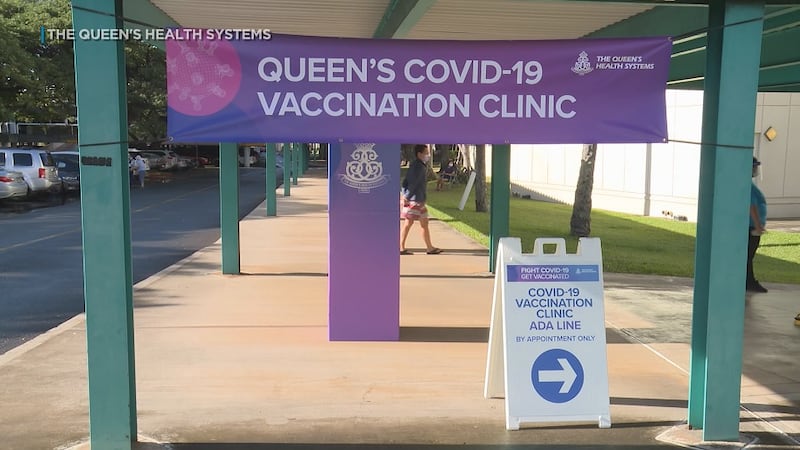 Updated: May. 3, 2021 at 8:07 AM HST
HONOLULU, Hawaii (HawaiiNewsNow) - Hawaii's COVID-19 vaccination campaign continues to expand.
The Queen's Health Systems said the Blaisdell Concert Hall vaccination site is now open to walk-ins.
Shots will be given between 11 a.m. to 5:30 p.m. daily, except on Tuesdays when the clinic is closed.
Residents are asked to bring their ID and insurance cards if they have one.
Those who are 16 and 17 years old should come with a parent or guardian on Wednesdays, Thursdays, Fridays or Saturdays when the Pfizer vaccine is given.
Appointments can be made by calling (808) 691-2222 or online.
Appointments are also available at the Queen's Medical Center West Oahu.
So far, the Queen's Health Systems has given out nearly 200,000 shots.
Copyright 2021 Hawaii News Now. All rights reserved.