Under state's new red light camera program, tickets will follow car owners not drivers
Updated: Apr. 29, 2021 at 5:54 AM HST
HONOLULU, Hawaii (HawaiiNewsNow) - After receiving funding from lawmakers, the state Transportation Department is preparing for the first installation of cameras to catch drivers who run through red lights on Oahu.
But several Hawaii attorneys say the program is fraught with legal questions.
Similar programs on the mainland have been banned after lawsuits and complaints were issued, in part, because the cameras don't punish the driver but instead fault the vehicle owner.
That means people who loan their cars to relatives or friends could be hit with citations that amount to more than $100 each.
Attorney Jonathan Burge also said you cannot turn in the actual driver to avoid paying the ticket.
"The defenses I saw in there, funeral procession, the car was stolen, or it was sold," Burge said.
Failing to pay the citation can end up with a collections company or the state could prevent you from renewing your driver's license.
"They'll put a license stopper on it, so if your license is up for renewal and you have a thousand dollars to pay, guess what, you're not getting a license until you take care of that," Burge said.
The state Department of Transportation is looking at 14 intersections on Oahu as possible sights to install cameras this summer.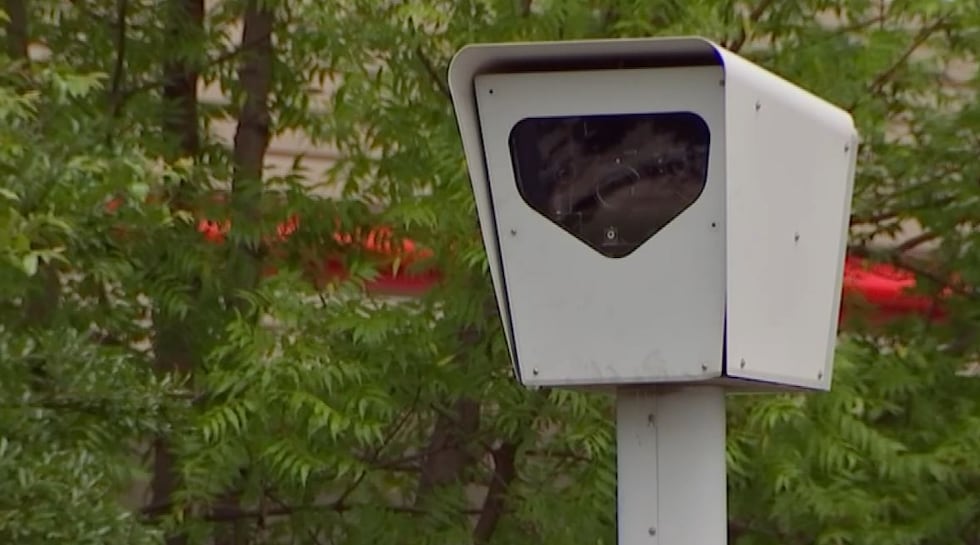 Those intersections, mostly in the downtown and Chinatown areas, were identified as "high risk" based on crash history.
Shelly Kunishige, spokesperson for the DOT, said the devices will snap a photo if the vehicle entered the intersection after the light turned red.
"Currently what we're looking at is taking a picture of the rear license plate of the vehicle," Kunishige said.
Burge, who specializes in traffic cases and was once a Honolulu police officer, said red light runners endanger pedestrians and other drivers.
But he said using cameras to catch violators isn't fair to the registered owner of the car, who may have been out of town when the violation occurred.
Victor Bakke, another attorney who frequently handles traffic cases, compared the program to the widely unpopular use of van cams to catch speeders — a program that went bust 20 years ago.
"Back then they tried to stop speeders and now they're trying to stop people from running red lights, both very good causes," Bakke said.
"But what you run into is, you can't just take a picture of somebody's license plate, committing a crime, and then hold the registered owner responsible."
Transportation officials dispute the comparisons to the van cams.
Kunishige said the vendor chosen for the red light program will get a flat fee for the two-year pilot program and will not be getting a cut of all the citations issued, which was the case with the vans.
Kunishige also said the speed enforcement program was more subjective because it gave a little room for those going only slightly over the speed limit. The red light devices will only target those who drive into an intersection after the light has turned red.
Cities in California and Arizona removed traffic light cameras years ago after public outcry. Texas also banned the use of these cameras statewide.
Chris Raesz, an attorney in Denton, Texas, filed a lawsuit on behalf of clients who said the program was unconstitutional.
Raesz called it a lack of due process.
"You could get these tickets weeks later and have no idea if you even really did it and plus you don't even need to be driving the car," he said.
The Transportation Department is expected to take public comment on some of the administrative rules that will be applied starting in June.
Copyright 2021 Hawaii News Now. All rights reserved.