75 years ago, the most destructive tsunami in Hawaii's modern history devastated Hilo
Updated: Apr. 1, 2021 at 11:24 AM HST
HILO, BIG ISLAND (HawaiiNewsNow) - Seventy-five years ago, on April Fools' Day 1946, the most destructive tsunami in Hawaii's modern history barreled onto island shorelines.
The first waves hit Hawaii Island as the day was just beginning: People were headed to work and to school. And nobody knew what was coming.
By the time the waves had receded, 159 people were dead; homes, businesses and roads were destroyed; and there was a new appreciation for the sheer force of tsunami.
It was a 8.6-magnitude earthquake off the Aleutian Islands that triggered the 1946 tsunami. Alaska and California were also hit with tsunami waves.
(A 100-foot wave crushed a small Alaskan village, killing all five inhabitants.)
In Hawaii, waves topped 50 feet, survivors later estimated.
One wave that hit Hilo was at least three stories tall. And at Laupahoehoe, a schoolhouse was hit with tsunami waves. The teacher and 25 students were killed.
Survivors on Hawaii Island recalled waves inundating streets and eating up buildings in what seemed like an instant. "When I looked up, I couldn't believe my eyes because here was this huge, huge wave, nothing that I've ever seen in my life," James U.C. Low told oral historians. "It was like a wall of water."
The 1946 tsunami was a wake-up call of sorts, too. And it had a silver lining.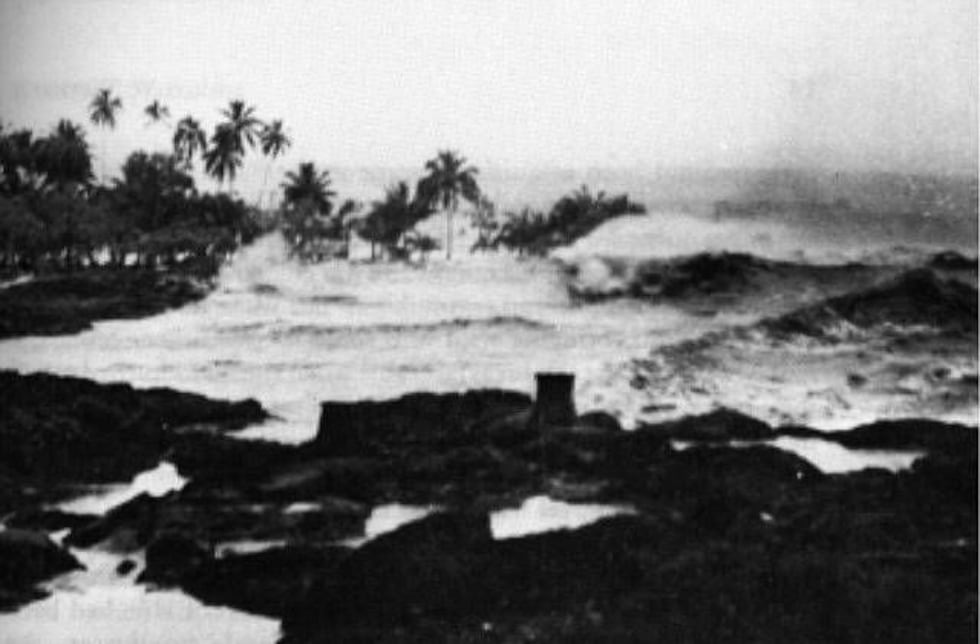 The horror of that day galvanized an effort to create a tsunami warning system that laid the groundwork for what's in place today.
The tsunami also created a permanent imprint on the consciousness of Hawaii residents. They knew to run from the ocean if the water suddenly receded or to head to higher ground on foot rather than trying to flee in a car that could get stuck in traffic.
Copyright 2021 Hawaii News Now. All rights reserved.