Labor director asks lawmakers for millions to expand unemployment services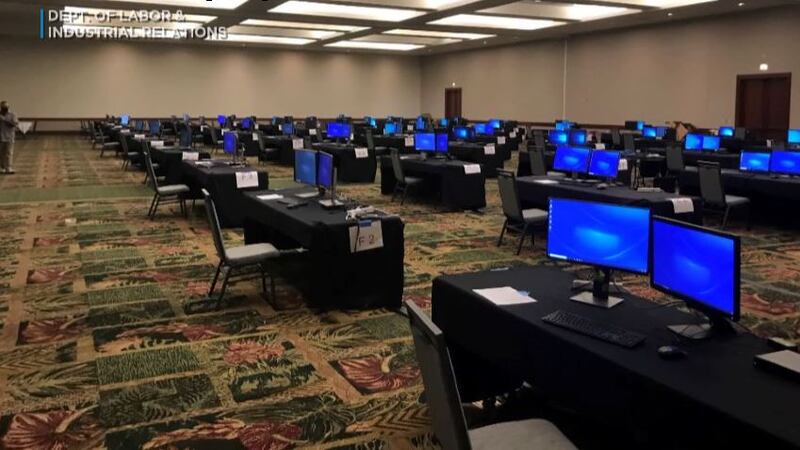 Published: Mar. 29, 2021 at 7:25 PM HST
HONOLULU, Hawaii (HawaiiNewsNow) - Following a COVID infection in a staffer last week, the state's unemployment office call center at the Hawaii Convention Center reopened Monday.
The reopening comes as the labor director asked the state for more than $100 million to expand call-center services.
She told lawmakers the money would pay for hiring up to 250 call center agents, help pay rent for facilities, and it would also set up a system for personal appointments.
"And that was so that we could continue to service those in the community that are still waiting for their claims to be either adjudicated or for them to come in and get answers about any of their claims or questions that they have," State Labor Director Anne E. Perreira-Eustaquio told lawmakers.
The unemployment office has been plagued with challenges since the onset of the pandemic as thousands struggled to file claims.
"We have had difficulty because of he workload and the amount of staffing that we have here in the department," Perreira-Eustaquio added.
The department says there isn't a time line for appointments yet, and they would be either virtual or by phone, but not in-person, despite clear demand for them to be.
Copyright 2021 Hawaii News Now. All rights reserved.