3 convicted in mailbox scandal want to be vaccinated before heading to prison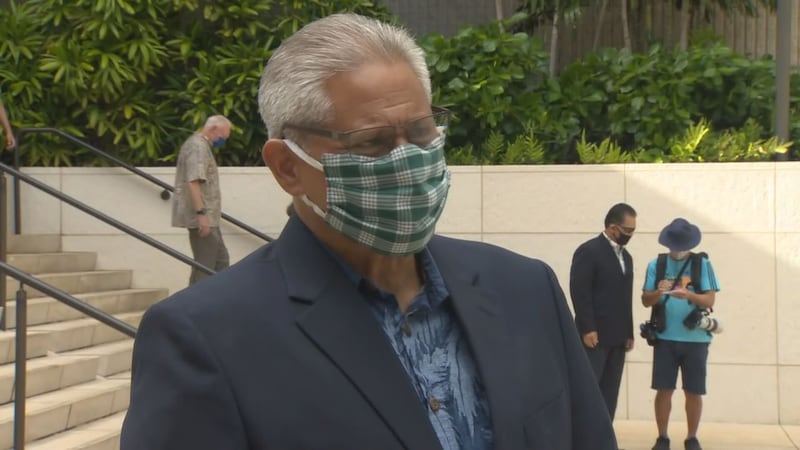 Published: Mar. 23, 2021 at 4:48 PM HST
HONOLULU, Hawaii (HawaiiNewsNow) - Former Honolulu Police Chief Louis Kealoha and two of his ex-officers ― Derek Hahn and Bobby Nguyen ― don't have to report to federal prison until June 1.
All three were supposed to begin serving their sentences in April, but asked the court to delay because of the COVID-19 pandemic. The request was granted Tuesday.
The attorneys for the men pointed out that none has been vaccinated yet.
Hahn's attorney, Victor Bakke, also said his client has pre-existing conditions and tried but couldn't get the shot.
Kealoha will serve his seven-year sentence at the Federal Correctional Institution Sheridan in Oregon, a medium security prison.
Hahn will serve three and a half years at the same facility.
Nguyen will serve four and a half years at Federal Prison Camp Yankton, in South Dakota, a minimum security center.
The group framed a Kealoha relative for a crime he did not commit, the theft of police chief's mailbox at the direction of Kealoha's wife, Katherine Kealoha.
The once high-ranking deputy prosecutor is already serving her 13-year sentence. She remains at the Federal Detention Center in Honolulu until she can testify in other related cases.
All were convicted of conspiracy and obstruction in 2018. Katherine Kealoha was ordered detained the day after the jury found them all guilty.
The Kealohas later pleaded guilty to an additional charge of bank fraud.
Copyright 2021 Hawaii News Now. All rights reserved.