NTSB: Pilot's takeoff maneuver led to 2019 skydiving plane crash that killed 11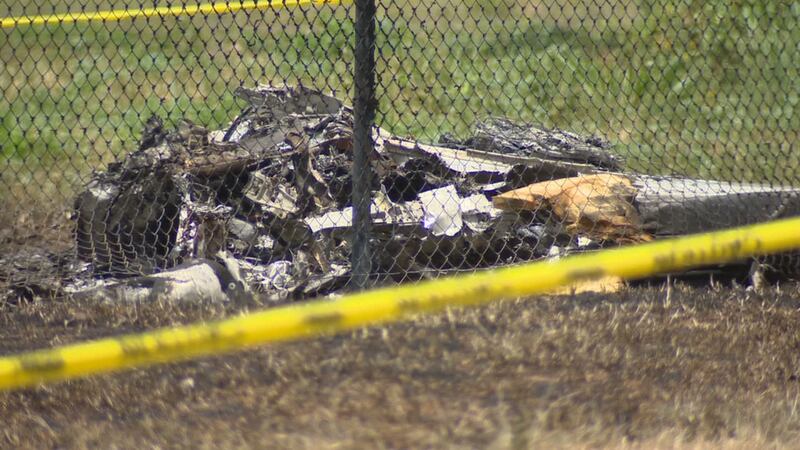 Updated: Mar. 23, 2021 at 1:40 PM HST
HONOLULU, Hawaii (HawaiiNewsNow) - The NTSB released a report into their findings of a deadly 2019 plane crash on Oahu's North shore.
The June 21 crash of a skydiving plane operated by the Oahu Parachute Center killed the pilot and 10 passengers in a fiery wreck.
NTSB investigators found that the pilot's "aggressive takeoff maneuver" was the probable cause of the Beech King Air 65-A90 airplane slamming to the ground near the fence of Dillingham Airfield shortly after takeoff.
The report says the maneuver "resulted in an accelerated stall and subsequent loss of control at an altitude that was too low for recovery."
Among the victims of the crash were both local aviation enthusiasts, and visitors from out-of-state.
Read previous reports:
Other contributing factors of the crash included the pilot's lack of training and experience with the handling qualities of the airplane, the NTSB said.
Maintenance was also overlooked, according to the investigation. Investigators said mechanics failed to "detect and repair the airplane's twisted left wing, which reduced the airplane's stall margin."
NTSB officials also highlight what they consider to be insufficient regulations by the FAA over parachute jump operations. This led to training deficiencies for the pilot, and the FAA's lack of awareness into substandard training.
The NTSB's full report will be published in the coming weeks.
Copyright 2021 Hawaii News Now. All rights reserved.