Federal authorities question HPD's vehicle purchases with CARES Act funds
Updated: Mar. 9, 2021 at 7:40 PM HST
HONOLULU, Hawaii (HawaiiNewsNow) - Federal officials are questioning how the Honolulu Police Department spent $16.5 million in CARES Act funds, including by purchasing 40 ATVs.
Before the pandemic, the department had 26 working ATVs.
The federal funds allowed HPD to beef that up to 66 ATVs.
While Hawaii News Now found some of the vehicles being used at Kapiolani Park at night for patrols, HPD appears to be storing many others.
HNN found several new ATVs covered and on trailers in a parking lot at an HPD district office near Diamond Head. Other ATVs were found being stored at HPD headquarters in the parking garage.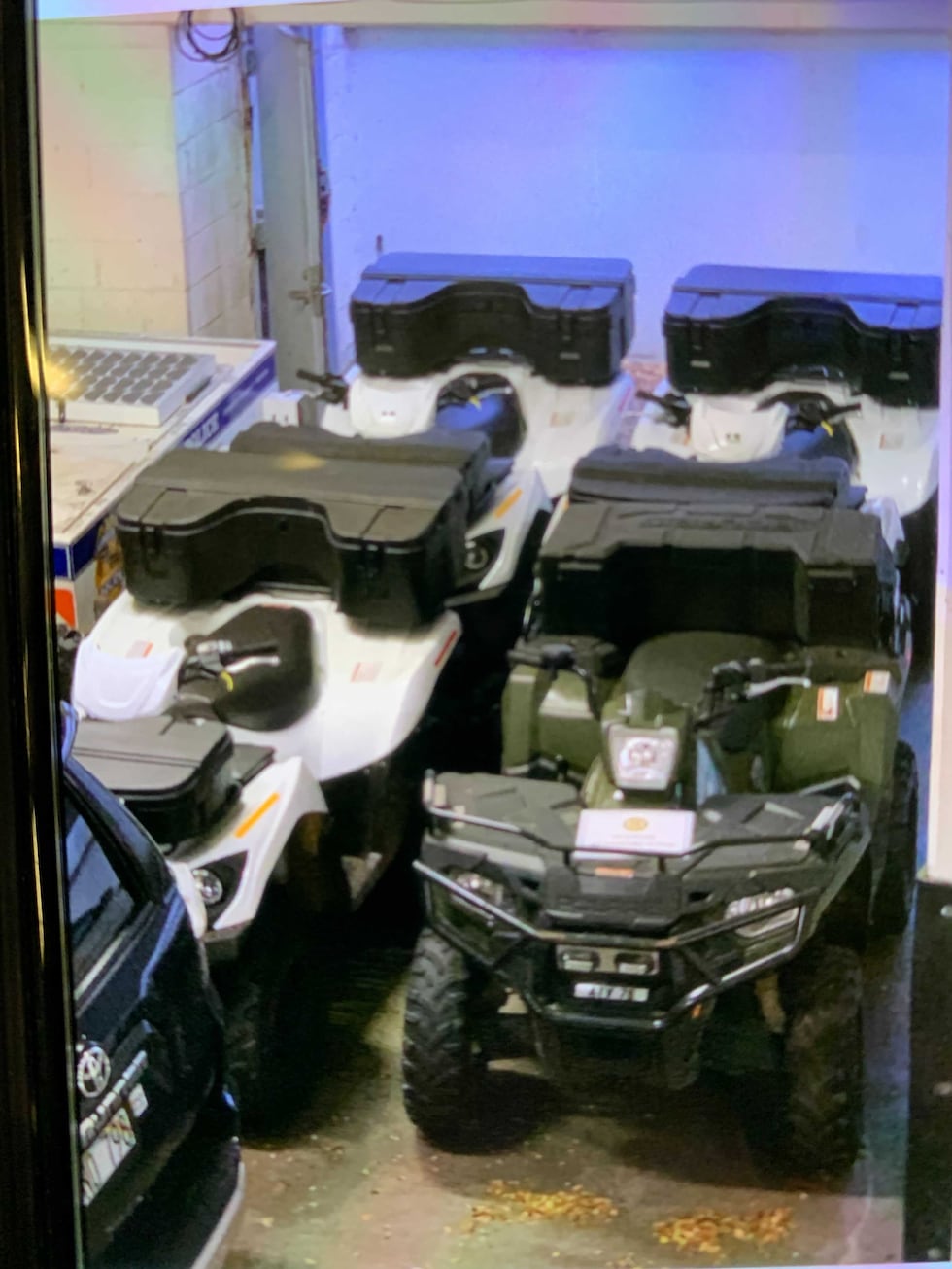 Multiple sources said they had been there for weeks.
Days after HNN asked the department about the locations and assignments of the CARES purchases, the ATVs were moved from the parking garage. Only an older model remained at the location.
Altogether, more than 100 vehicles were purchased by the Honolulu Police Department using CARES Act funds. The total cost was in excess of $4 million. The federal stimulus package required that purchases be related to COVID-related enforcement and response.
Jill Tokuda, former state Senator and Chair of the Ways and Means Committee, said the spending "does raise concerns as to whether or not this was just about executing their duties and making sure COVID guidelines were enforced quickly versus making purchases that ultimately ... would be viewed as, nice to have."
Other questionable purchases include two full-sized pickup trucks with the tow package. The cost for both: $150,354. One of the truck had been parked at the Kalihi substation for months, sources told Hawaii News Now. Other smaller Chevy trucks were part of a $379,470 purchase.
Ford trucks and passenger vans cost more than $322,000.
The federal government has asked the city for information about the HPD CARES Act purchases, specifically the U.S. Treasury, which is also investigating other towns on the mainland with questionable COVID response spending.
An HPD spokesperson said they turned over the information requested to the city's Department of Budget and Fiscal Services.
"Everyone who received coronavirus funds knew that there was the potential that the feds would audit if they found to have had ineligible expenses," Tokuda said.
She added it's possible the feds could ask for repayment for some of the items.
Tokuda said HPD could offer some of the stored items to other agencies that are actively responding to COVID. She suggested offering EMS the ATVs in storage and offering the large trucks to the state Department of Health to assist with vaccine sites or other needs.
Over the past two weeks, Hawaii News Now has repeatedly asked for an interview with HPD Chief Susan Ballard about the purchases. She declined but did say in a statement that the vehicles were used for COVID enforcement and for transport during shutdowns and closures last year.
Copyright 2021 Hawaii News Now. All rights reserved.