In 2006, a dam broke on Kauai, killing 7. In 2018, another scare happened in Nuuanu
Updated: Mar. 8, 2021 at 9:10 PM HST
HONOLULU, Hawaii (HawaiiNewsNow) - Hawaii residents know that when it comes to severe weather and threats of flooding, Mother Nature can turn deadly in a flash ― and it's happened before.
On March 14, 2006, seven people were killed when the walls of the Ka Loko Dam on Kauai's north shore gave way.
Forty days of rain at the time saturated the grounds and completely soaked the islands, leading to the deadly breach.
More than 300 million gallons of water rushed downhill, cutting clean a path of destruction, sweeping several homes right off their foundation.
A report into the incident said retired car dealer and landowner Jimmy Pflueger didn't maintain the dam, accusing him of blocking the spillway.
Following the tragedy, he pleaded no contest to reckless endangering, and served seven months, mostly in home confinement due to ill health.
Pflueger and his attorneys long argued he was a scapegoat for the state's failure to keep up with inspections of the dam.
The incident highlighted the need to inspect Hawaii's dams regularly to prevent another tragedy from happening again.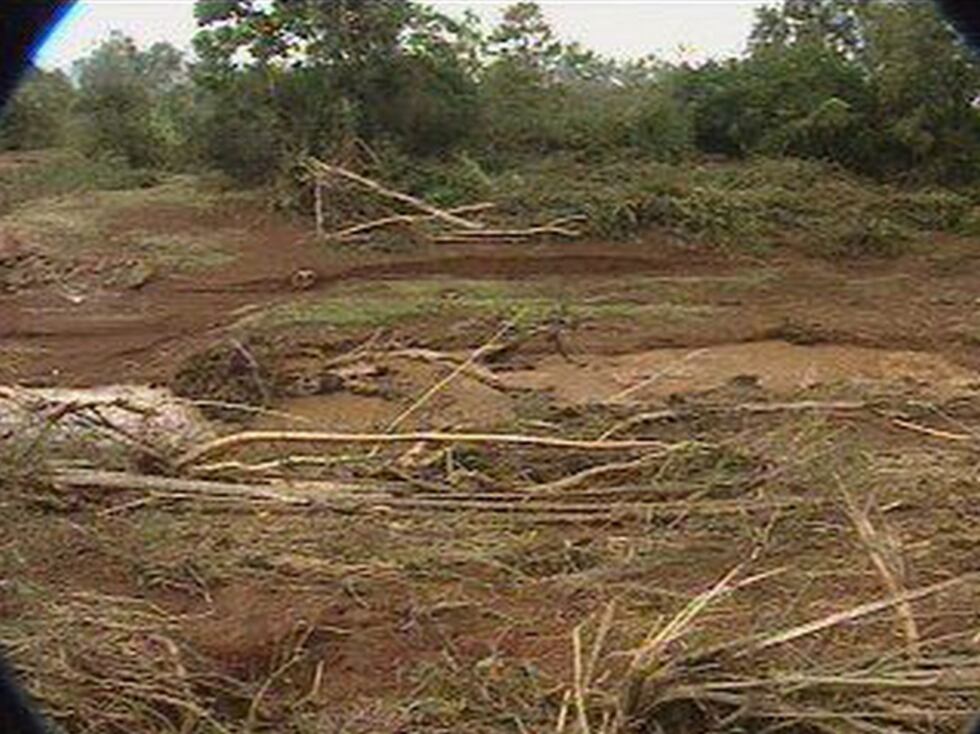 In 2018 there was another close call involving an Oahu reservoir.
About 10,000 residents were put on alert as rain from Tropical Storm Olivia quickly filled a Nuuanu dam, bringing water levels dangerously high.
Crews quickly sprang into action to avoid a dam breach, bringing in pumps to drain the water.
No evacuations were needed.
[Read a previous report: In wake of evacuation scare, efforts to lower water levels at Nuuanu dam continue]
The DLNR has an online map that outlines communities in flood hazard zones. To see if you live in an at-risk area, click here. To view the state's dam inventory page, click here.
Copyright 2021 Hawaii News Now. All rights reserved.