Roughly 30 hours and 135 miles later, a man completes his run around Oahu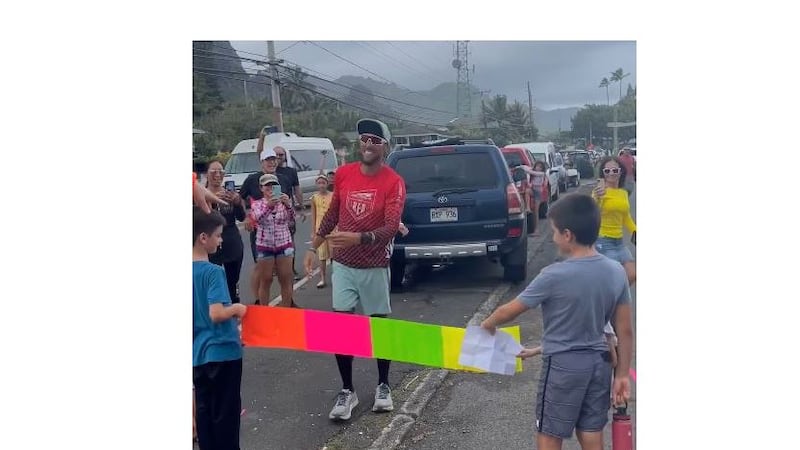 Updated: Feb. 28, 2021 at 5:31 PM HST
HONOLULU, Hawaii (HawaiiNewsNow) - An extreme endurance athlete finally completed his 135-mile run around the perimeter of Oahu.
In a Facebook video, Sergio Florian crossed the finish line with friends and loved ones cheering him on.
He was on a mission to complete the circumnavigation run in 24 hours to honor his clients.
[Read the original report: Inspired by his patients, this physical therapist wants to run 135 miles in 24 hours]
Aside from having a passion for running, Florian is also a physical therapist. He treats clients that suffer from neurological or spinal cord conditions that turns simple movements into giant hurdles.
He said that their determination and mental toughness inspired him to take on the 135-mile run.
Copyright 2021 Hawaii News Now. All rights reserved.