Hawaii extremist group founder indicted for alleged role in Capitol attack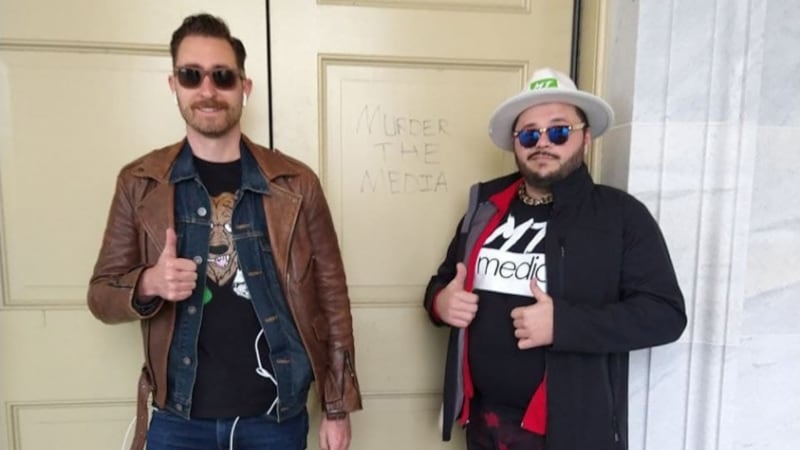 Updated: Feb. 3, 2021 at 5:16 PM HST
HONOLULU, Hawaii (HawaiiNewsNow) - The founder of an extremist group in Hawaii has been indicted for his alleged role in the attack on the Capitol.
Nicholas Ochs, 34, was arrested last month after returning to Honolulu from the Washington, D.C. riot and was indicted Wednesday along with a second defendant, Nicholas DeCarlo, of Texas.
The US Attorney's Office for the District of Columbia said the two are accused of scrawling "Murder the media" on a door of the Capitol and stealing a pair of flexible handcuffs from Capitol police.
They are charged with conspiring to commit an offense against the US, unlawful entry, theft of federal government property, violent conduct in restricted buildings or grounds and disorderly conduct.
If convicted, the two face a maximum of 20 years behind bars.
Ochs is one of the founders of Hawaii's chapter of the Proud Boys.
At least eight people linked to the extremist male chauvinist group are now facing federal charges stemming from the Jan. 6 storming of the US Capitol by pro-Trump supporters.
This story will be updated.
Copyright 2021 Hawaii News Now. All rights reserved.