City prosecutor asks for dismissal in COVID-19 violation case against U.S. Surgeon General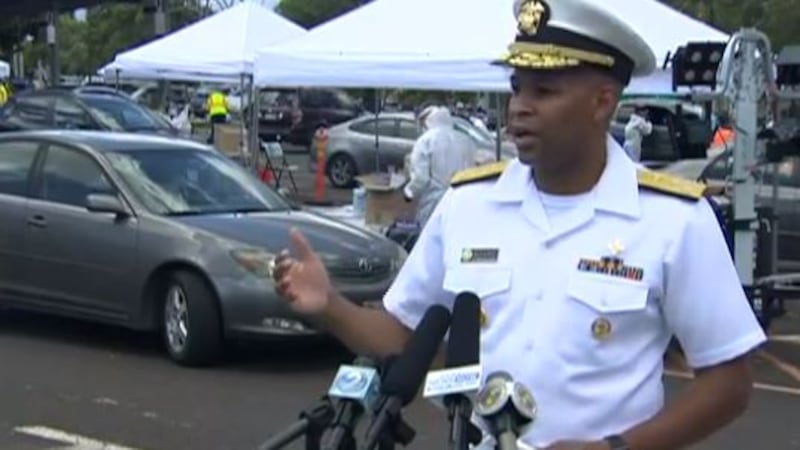 Updated: Jan. 19, 2021 at 12:30 PM HST
HONOLULU, Hawaii (HawaiiNewsNow) - A spokesperson for Honolulu's new city prosecutor said Tuesday that a motion had been filed to dismiss all charges against the U.S. Surgeon General stemming from a COVID-19 violating last year.
Vice Admiral Jerome Adams, M.D., was in Hawaii over the summer to help administer coronavirus surge testing across the state.
During the trip, Adams and an associate were cited by Honolulu police for violating coronavirus restrictions after taking pictures at Kualoa Regional Park, which was closed to the public at the time as a COVID-19 mitigation measure.
Adams was set to stand trial the week of March 29. Instead, Prosecutor Steve Alm filed a motion Tuesday requesting that the case be dismissed.
"A prosecutor's paramount goal is to do justice. After a careful review of the facts and law in this case, I have determined that further prosecution of this matter would not achieve that goal," said Prosecuting Attorney Steve Alm.
Adams' attorney, Michael Green, learned late last month that the officer who cited the Attorney General was being investigated for abusing overtime. In the citation given to Adams, the citing police officer wrote that Adams claimed he was not aware of the closure.
"Adams stated he is visiting here to work with the governor for COVID," the officer wrote in the citation. "Adams stated he did not know the parks were closed and could not be there."
The motion to dismiss is currently pending.
Copyright 2020 Hawaii News Now. All rights reserved.