Double-digit increases in COVID-19 cases on Maui prompt concern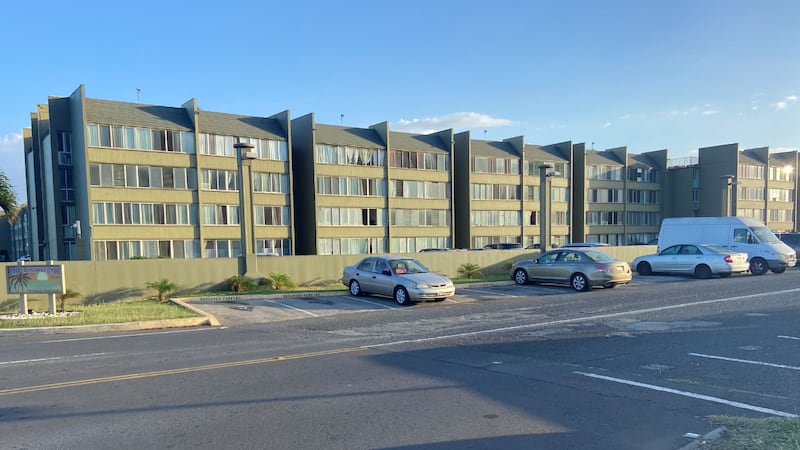 Published: Dec. 31, 2020 at 11:53 AM HST
|
Updated: Dec. 31, 2020 at 12:00 PM HST
HONOLULU, Hawaii (HawaiiNewsNow) - Double-digit case counts in Maui County have officials cracking down on gathering sizes and trying to control a COVID-19 outbreak at a condominium complex in Kahului.
Maui County's test positivity rate is at 3%, that's just below Honolulu's at 3.2%.
Maui County Mayor Mike Victorino says that's too high and he's now taking more drastic measures to control the spread.
The latest coronavirus cluster on the Valley Isle is centrally located – at Harbor Lights condominiums in Kahului.
Residents were notified of the outbreak Christmas Day.
"On Christmas morning, the head of security manager was knocking on everyone's doors. She had her mask on and gloves and a paper sign saying … "COVID-19 is now in Harbor Lights," said a resident who asked to remain anonymous.
The poster is now plastered everywhere in the complex with just over 350 units. It reads, "Harbor Lights is now in shutdown." It instructs residents to stay inside and notify their family and friends they may have been exposed to COVID-19.
"For the large cluster that has occurred at one of our congregated living areas, I have ordered the cleaning and sanitation of the entire public area for that particular apartment complex to help them," said Victorino.
Mass testing will begin at the complex on Thursday to see how big exactly the outbreak is.
"I know Harbor Lights guys can do it," said Maui District Health Officer Dr. Lorrin Pang.
Dr. Pang says there are 10 confirmed cases so far, but it could be much higher.
"It's kind of like the first few days of Lanai. You see the tip of the iceberg. You go testing all the contacts and you might dig up kind of a lot," Dr. Pang said.
Dr. Pang is encouraging all residents who live there to get tested.
"Even though I don't feel it, it's invisible. So, I can't see it and I won't know if I have it or not until I take the test. So, I feel like the test is important," the resident said.
Harbor Lights board members declined Hawaii News Now's request for an interview.
Victorino submitted a request to the governor's office to reduce gathering sizes from 10 to five. He is hoping that will be approved in the new year.
Copyright 2020 Hawaii News Now. All rights reserved.