Year-long ban on fishing along a south Oahu shoreline to begin Friday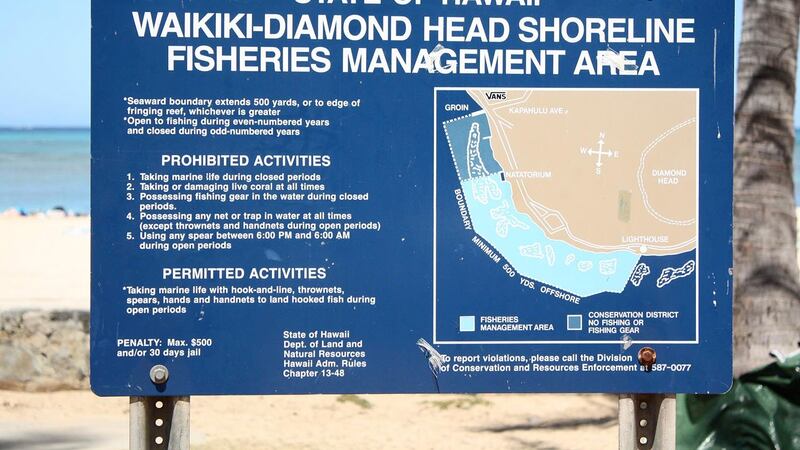 Published: Dec. 28, 2020 at 9:19 PM HST
HONOLULU, Hawaii (HawaiiNewsNow) - Rules to prevent over fishing in Waikiki will once again be in place at the start of the new year.
Come Friday, the Shoreline Fisheries Management Area from Waikiki to Diamond Head will be closed for fishing. 
The year-long shutdown is an effort by the state to mitigate over fishing in the area, and gives sea life a chance to thrive.  
The closure extends from the Ewa wall of the Waikiki Natatorium to the Diamond Head Lighthouse. It's closed every odd numbered year to allow ocean stock to replenish.
To report violations of any fishing regulation, please call the DLNR enforcement hotline at (808) 643-DLNR (643-3567).
Copyright 2020 Hawaii News Now. All rights reserved.