Betty Jane Pa, beloved Hawaii Island hula, Tahitian dancer dies at 83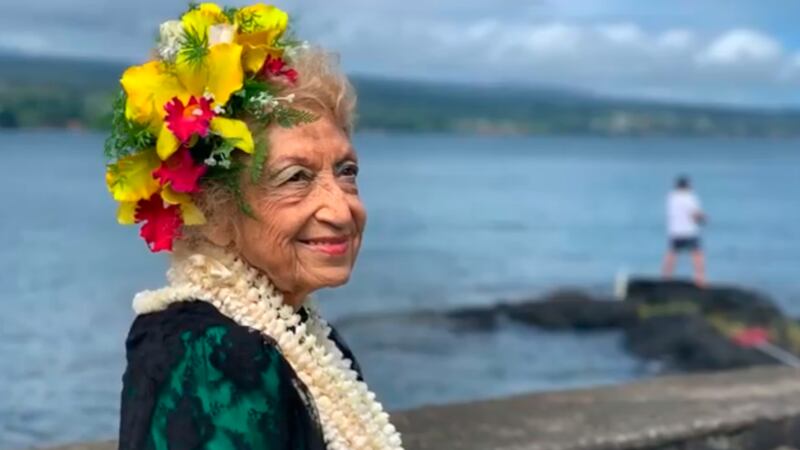 Updated: Dec. 14, 2020 at 8:57 PM HST
HONOLULU, Hawaii (HawaiiNewsNow) - Legendary Big Island dancer Betty Jane Pa has died.
Known affectionately as "Aunty BJ," she was Hilo's first professional Tahitian dancer learning from Kaui Brandt in the 1950s. 
Aunty BJ later danced hula under George Na'ope and Iolani Luahine. And she was also a perennial front row guest at the Merrie Monarch Festival, always dressing to the nines with the freshest lei. 
Her family says she passed away last Wednesday due to non-COVID health problems. 
In recent years, she spoke publicly to praise the staff and volunteers of Hawaii Care Choices, formerly Hospice of Hilo, saying they helped her recover from illnesses, allowing her to continue her love for dancing.
Her services will be held Jan 5. Aunty BJ was 83 years old.
Copyright 2020 Hawaii News Now. All rights reserved.