Hawaii's Sony Open will be held in 2021, but with a host of COVID-19 protocols in place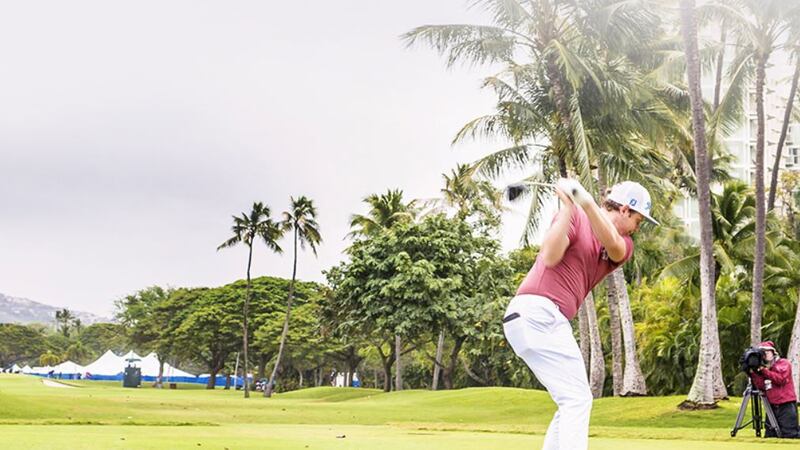 Published: Dec. 8, 2020 at 4:58 PM HST
HONOLULU, Hawaii (HawaiiNewsNow) - The 2021 Sony Open in Hawaii tees off the week of Jan. 11, and will be the first Sony played under pandemic protocols.
The PGA's strict steps have worked at other tour events.
"We get a lot of that best-practice information, which will apply at the Sony Open," tournament director Ray Stosik said.
Another change: No spectators will be allowed at Waialae Country Club.
"Safety is first and foremost this year," Stosik said.
The professional golfers, their caddies, and PGA personnel will be tested for COVID-19 before they arrive, before they step on the course, and again when the tournament ends.
Pro-Am players and volunteers will also undergo COVID-19 tests.
"We're proud to say are one of only two events on the PGA Tour this year that will test every single volunteer," Stosik said.
The tournament usually needs about 1,500 volunteers, but fewer are needed for the 2021 open.
"We'll be close to 800 or 900 this year. One of the areas where we actually need more volunteers is in ShotLink," Stosik said.
The system is used to track every shot of the tournament and volunteers need to be trained. You can sign up at sonyopeninhawaii.com.
The annual golf event is the big fundraiser for Friends of Hawaii Charities. Sony and the Weinberg Foundation came through.
"Even with all this lost revenue on the gate and the sponsors they have already committed to the community $1.2 million for the charity, regardless what happens," Stosik said.
With non-profits suffering, the money will be sent out in February instead of June.
"That's one of the reasons we want to get the funds out earlier," he said.
Fans can also give to their favorite participating charities through the Aloha for Hawaii Charities campaign.
Golf Channel International will broadcast the Sony Open to a worldwide audience. The exposure could help the state's post-pandemic tourism recovery.
"We know that we'll be back to normal in 2022 and we look forward to bringing more exciting things to the community," Stosik said.
There are spots still available for the Sony's two Pro-Am events. The Sony is the PGA's first full field event of the new golf season. Seven past champions are slated to play in 2021.
Copyright 2020 Hawaii News Now. All rights reserved.