The Kealohas leave behind a trail of victims and ruined reputations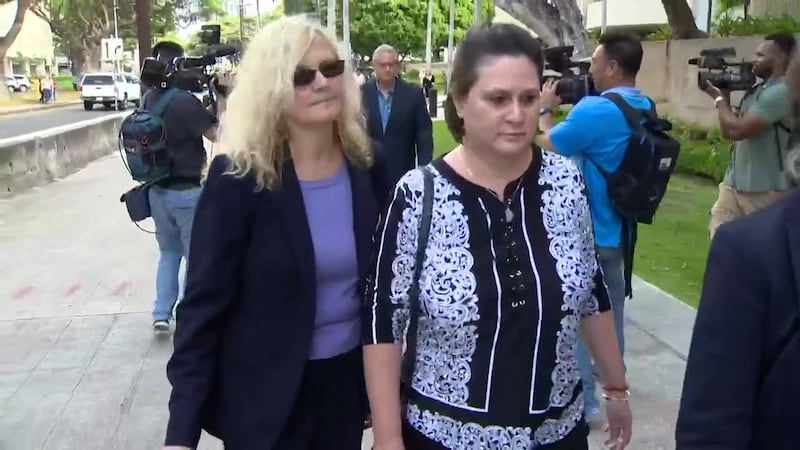 Published: Dec. 2, 2020 at 10:20 AM HST
HONOLULU, Hawaii (HawaiiNewsNow) - During sentencing hearings this week for the Kealohas and two officers convicted in the corruption scandal, federal judge Michael Seabright repeatedly expressed amazement at the extent of the criminal scheme and the damage it caused.
Katherine Kealoha, a former high-ranking deputy city prosecutor, orchestrated the theft of hundreds of thousands of dollars from people who trusted her, as well as financial institutions.
And her apparent control of her husband — the then-police chief — and numerous police officers led them through a complex process over many months to frame her uncle with a federal crime during his financial dispute with her and then launch into an elaborate cover-up that continued to grow and grow.
As they say in infomercials: But that's not all.
In the wake of Katherine Kealoha's criminality, there were many more victims — and likely more defendants yet to be identified.
The victims already identified in the criminal cases include:
Gerard and Florence Puana
They were victims going back to when Katherine Kealoha convinced Gerard Puana to invest in a phony scheme and then a second time when she raided a reverse mortgage set up for Florence Puana, who was in her 90s at the time, which cost them the family home.
She also repeatedly used her power as a supervising prosecutor to illegally incarcerate and prosecute Gerard Puana, the final effort being an effort to frame him with a crime.
They were pre-teens whose father tragically died due to medical malpractice. Their family trusted Katherine Kealoha to be trustee over the money they were awarded in a lawsuit.
She drained those accounts over several years; and when another attorney became suspicious, used her alter ego Allison Lee Wong; to hide the theft.
Kealoha also coerced Ransen Taito into lying to a federal grand jury by suggesting his own mother had been part of the crime, and could go to prison if he told the truth.
In addition to victims, the community is also littered with ruined careers and reputations directly tied to the Kealoha's decade of criminality.
Retired police officer Nial Silva was among the first to admit lying about the investigation into the mailbox theft, the crime the Kealohas tried to frame Gerard Puana with.

Katherine Kealoha's former boss, city Prosecutor Keith Kaneshiro, is still under federal investigation, was called repeatedly to the grand jury, and ultimately forced onto paid leave.

And Kaneshiro's hand-picked successor Dwight Nadamoto, was so tainted by the poor reputation of the office that his effort to win election was rejected by voters in the primary.

Former City Ethics Director Chuck Totto and his investigator, Letha DeCaires, were actively investigating potential abuse of office and financial conflicts of the Kealohas prior to the federal criminal probe. Pressure from the Kealohas led to their departures.

The Honolulu Police Commission and Chairman Max Sword gave Louis Kealoha a stellar evaluation and a new contract even as suspicions began to swirl around the couple. The result was when he was indicted, the commission and city attorneys felt he could sue them if they fired him, so they arranged a $250,000 payout in order for him to leave.

City Corporation Counsel Donna Leong received a letter identifying her as a target of the federal investigation and immediately went on paid leave and later retired. Exactly what she is being investigated for is unclear although she played major roles in both the Chief's payoff and the measures that impaired the early ethics investigation.

City Managing Director Roy Amemiya received a letter saying he was a subject of the investigation. Exactly how he is connected to the ongoing probe is not clear.
Copyright 2020 Hawaii News Now. All rights reserved.