Online queues and social distancing: Hawaii malls prep for Black Friday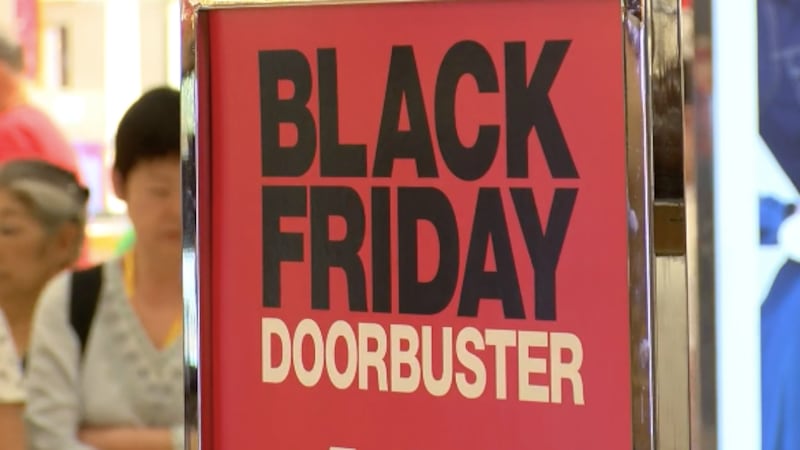 Published: Nov. 25, 2020 at 10:37 AM HST
|
Updated: Nov. 25, 2020 at 10:43 AM HST
HONOLULU, Hawaii (HawaiiNewsNow) - Black Friday 2020 is already poised to be unlike any other before.
In recent years, retailers have been hungry to get people in their doors earlier and earlier with deals often starting Thanksgiving night.
But the pandemic is changing that as some of Hawaii's major malls are preparing to welcome crowds both in person and online.
For those opting to do some in-person shopping, despite suggestions from medical experts to avoid the crowds, malls are adapting to ensure shoppers are safe.
Ala Moana Center — which will be mostly open on Friday, Nov. 27 from 7 a.m. to 9 p.m. — announced their safe shopping plans, which include social distancing signs, enhanced cleaning and sanitizing stations.
They also launched an online queue system where patrons can reserve their spot in line at their favorite stores, without actually being in line. For more information on their Spot Holder program, click here.
Curbside pickup service will also be available. Ala Moana Center has additional information on the service and more posted on their website here.
Kahala Mall will be open from 7 a.m. to 9 p.m. on Black Friday. Individual store hours may vary. Click here to head to the mall's website.
Nationally, stores have shifted to spreading out Black Friday deals to multiple days. Best Buy and Walmart have already started some of their deals online as a way to encourage people to skip the traditional shopping spree.
This story will be updated.
Copyright 2020 Hawaii News Now. All rights reserved.