UH announces four-game football series with Stanford set to start in 2023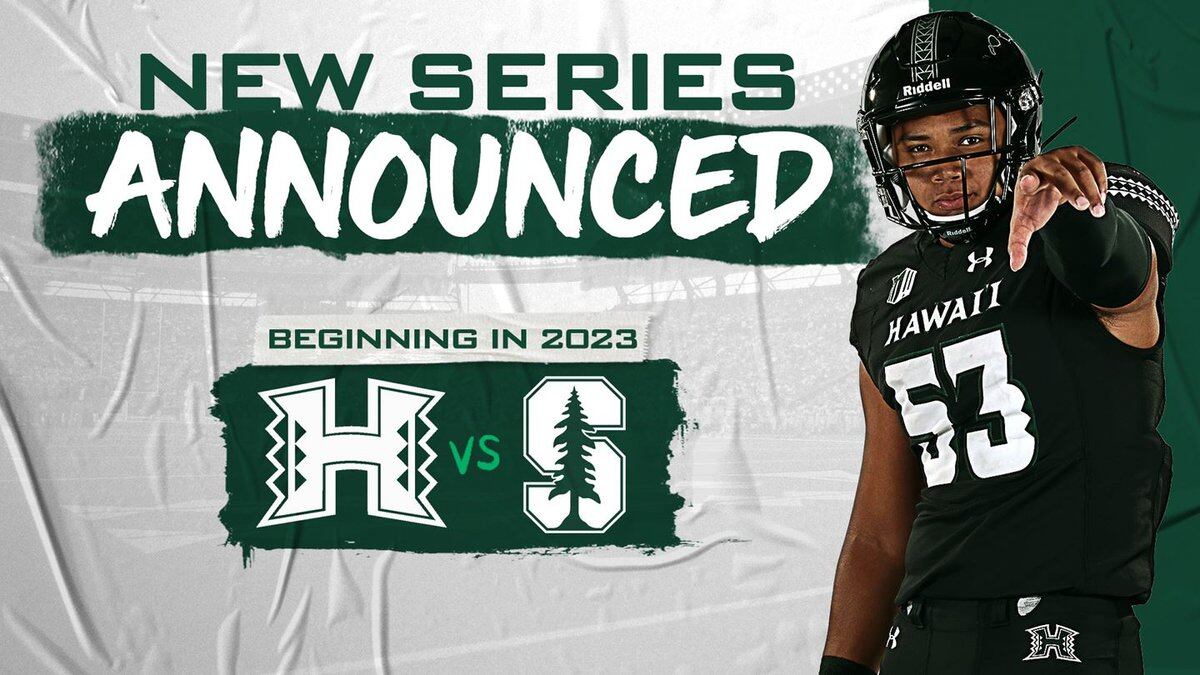 Published: Nov. 18, 2020 at 12:06 PM HST
HONOLULU, Hawaii (HawaiiNewsNow) - The University of Hawaii and Stanford University are set to collide on the football field for the first time in over 50 years, starting in 2023.
UH officials announced on Wednesday a four-game series between the 'Bows and Cardinals set to open on September 1st, 2023 at Aloha Stadium followed by another showdown in the islands on August 23rd, 2025.
The series then takes a trip to northern California for games on August 29th, 2026 and August 31st, 2030 both being played at Stanford Stadium.
The last time the two teams collided was back in 1972, with Stanford getting a dominating, 39-7 at the old Honolulu Stadium — Stanford won all three of the previous meetings.
This announcement makes some adjustments to UH's future schedules, Hawaii's match up with Albany in 2023 is now moved to November 9th of that year — UH's 2023 non-conference schedule includes games with Stanford, Albany, New Mexico State, Vanderbilt and Oregon.
Looking even further down the road, UH's 2025 slate now shows four non-conference games with Stanford, Arizona, BYU and Portland State, while 2026 has two non-conference games scheduled against Stanford and Arizona State.
Copyright 2020 Hawaii News Now. All rights reserved.