It's only October, but the snow is already falling atop Mauna Kea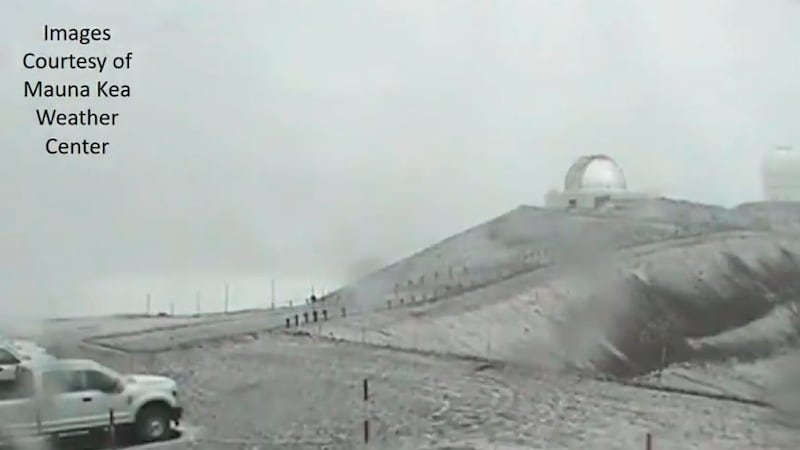 Updated: Oct. 26, 2020 at 10:21 PM HST
HONOLULU, Hawaii (HawaiiNewsNow) - Some wet and unstable weather brought thunderstorms and heavy rain to the western half of the state this week.
But over on Hawaii Island, it was a different scene as snow fell atop Mauna Kea.
A light dusting was captured by cameras at the Mauna Kea Weather Center on Monday around 4 p.m. It's believed to be the first snowfall of the winter season.
The Mauna Kea Visitor Information Station said the road was closed Monday night, which is often a result of snowy or icy conditions making travel up the mountain unsafe.
More snow could be possible in the coming days as temperatures are set to linger near freezing.
[Click here to check out the HNN Weather Center]
Copyright 2020 Hawaii News Now. All rights reserved.