Leslie Wilcox stepping down as president, CEO of PBS Hawaii after 14 years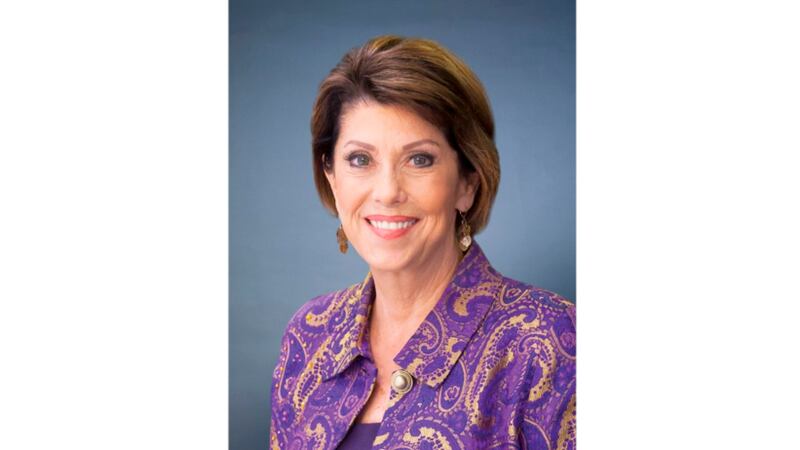 Updated: Sep. 29, 2020 at 5:09 PM HST
HONOLULU, Hawaii (HawaiiNewsNow) - After 14 years at the helm of Hawaii's PBS station, media icon Leslie Wilcox is stepping down.
PBS said Wilcox, a lifelong Hawaii resident, will be moving to San Antonio, Texas to be with an ailing family member.
Wilcox leaves behind a 48-year legacy of shaping local media in the islands.
"PBS Hawaii has been a labor of love and learning for me," Wilcox said. "It's been an honor to steward such a vital public service, upholding fact-based journalism and universal access to education."
"I'd like to aloha all of my dear, creative colleagues and the many remarkable and kind people I've gotten to know along the way," she added.
While still in college, Wilcox landed a job as a full-time reporter for the Honolulu Star-Bulletin. She eventually went on to become a longtime award-winning television news reporter and anchor, including her time at KGMB 9 News.
She became the president and CEO of PBS Hawaii in 2007, and continued the mission to provide quality local informational and educational programming.
"I'm surrounded by talented, solid people. From the start, my goal was for the station to become more local, more inclusive and more interactive. I feel we achieved this, and we strive to keep achieving it every day," Wilcox said.
Her colleagues noted her passion for local programming and dedication to the viewers across the state.
"Leslie is an extraordinary leader, an overachiever, with a heart for Hawai`i that never quits," said Joanne Lo Grimes, Chair of PBS Hawai`i's Board of Directors. "She faces challenges with calm and grace, and has led positive, transformative change throughout her tenure."
In addition, Wilcox also serves as a board member for Pacific Islanders in Communications, The Queen's Health Systems and The Queen's Medical Center.
Copyright 2020 Hawaii News Now. All rights reserved.