Hawaii has among nation's highest rates of businesses closed for now or for good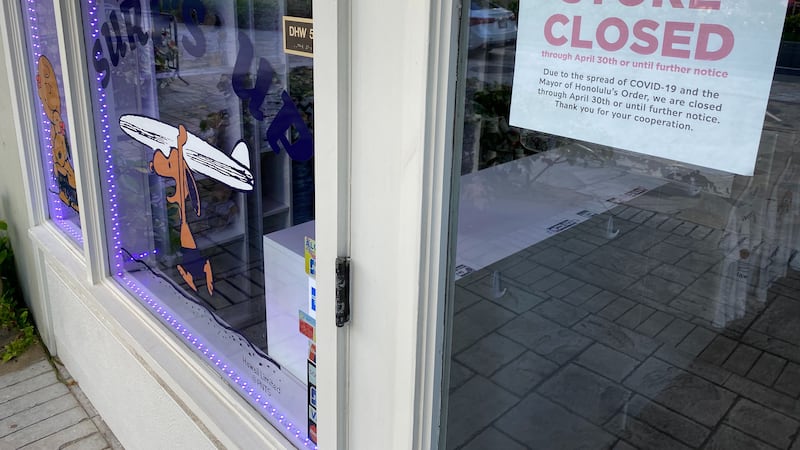 Updated: Sep. 21, 2020 at 2:29 PM HST
HONOLULU, Hawaii (HawaiiNewsNow) - Almost every day, there's news about another Hawaii business closing its doors because of the pandemic and ongoing COVID-19 restrictions.
There's no official tally of how many businesses have permanently shuttered.
But a new analysis from Yelp suggests the number is in the hundreds.
The Yelp survey found 9 in every 1,000 businesses in Hawaii have permanently closed — one of the highest rates in the country. In Honolulu, the figure was roughly 11 out of every 1,000 businesses.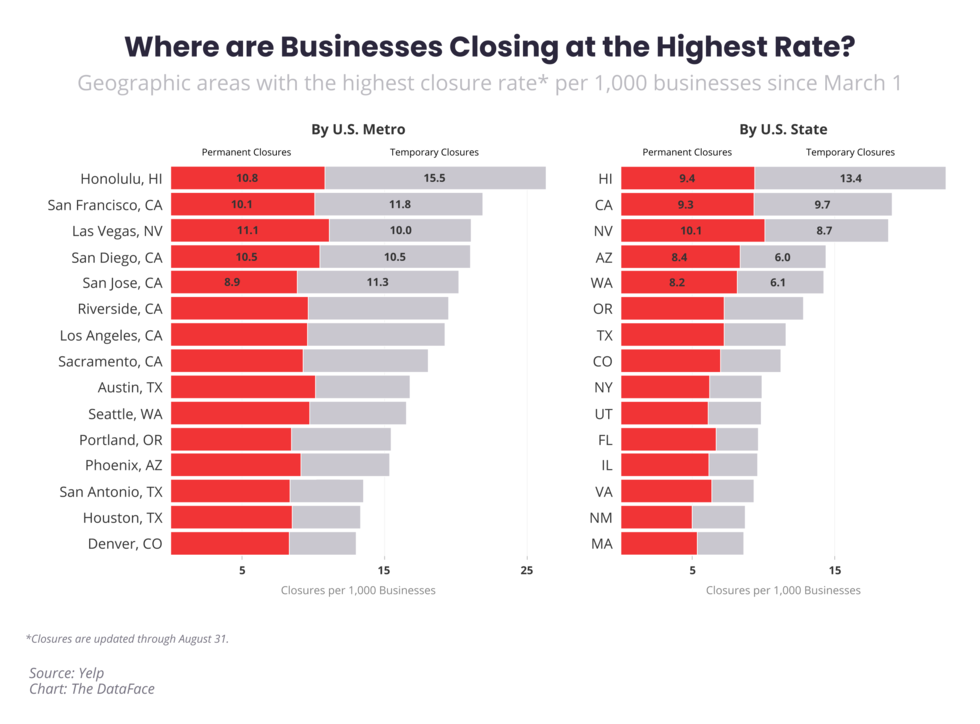 Thousands more businesses are temporarily closed, either because of orders that require them to be or because it doesn't make financial sense to bring back workers if there are no customers.
The state and city have acknowledged the toll that the COVID-19 pandemic has taken on Hawaii businesses, and has sought to help — though industry groups say that assistance hasn't been enough.
Food-A-Go-Go has been keeping a list of Hawaii eateries that have permanently closed down since March, when the state instituted its first stay-at-home order.
Fifty businesses are now on the list.
The Chamber of Commerce of Hawaii has also said that hundreds more Hawaii businesses are on the brink of closure and need immediate aid to remain open, especially given dim hopes for federal help.
Last week, the city added another $75 million in federal CARES Act funds to a program that provides grants to struggling Oahu businesses. The program, which provides funding for business reimbursements of expense, has already distributed more than $50 million.
Under the stay-at-home order instituted in August on Oahu, retailers and other non-essential businesses were forced to close their doors again and restaurants had to revert to takeout.
Come Wednesday, the city is planning to allow retailers to reopen. But bars, gyms and other businesses considered high-risk will have to stay closed.
This story will be updated.
Copyright 2020 Hawaii News Now. All rights reserved.