Auditor met with 'inexcusable' lack of cooperation in examining contact tracing program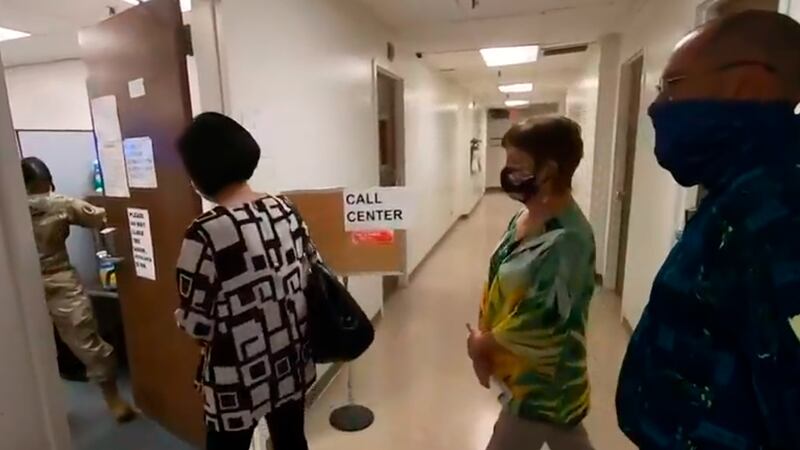 Updated: Aug. 26, 2020 at 10:15 PM HST
HONOLULU, Hawaii (HawaiiNewsNow) - Some state agencies are being accused of stonewalling auditors who were trying to improve the Department of Health's contact tracing program.
Around the same time a group of lawmakers made an unannounced visit to the department to see the contact tracing program first hand, a state auditor was asking for interviews and documents to analyze the program. 
State Auditor Leslie H. Kondo says the offices of the Governor and Attorney General were involved in blocking his attempts to perform the audit.
Along the way, he says getting what he needed was an uphill battle.
In the report, Kondo said, "Instead of cooperation and assistance, we encountered barriers, delays, and ultimately were denied access to those responsible for leading the department's contact tracing."
In recent weeks, the failures of the system have come to light, exposing severe understaffing issues and major workload backlog.
Kondo continued, "Now, more than ever, DOH must be transparent and accountable. The lack of cooperation we received is, frankly, inexcusable. Public confidence in the department, specifically in its ability to perform timely contact tracing of the growing number of positive cases, has been eroded."
Since then, the doctor in charge of the program has been replaced and more contact tracers have been added. The program was also given additional space to perform their duties out of the Hawaii Convention Center.
"Now we have new leadership building a team that will make a big difference coming out of this," Lt. Gov. Josh Green said.
Hawaii News Now reached out to all agencies involved. 
The Attorney general's office denied trying to block the audit.
In an emailed response, they said, "Completely disagree with the characterization and we did nothing of the kind. Our understanding was that the Auditor was conducting his activities at the request of the Senate COVID Committee, and because the Attorney General was involved in coordinating for that committee it made sense to participate here." 
The Health Department says they received the audit Wednesday afternoon, and needed more time to analyze it before providing an official response.
The Office of the Governor did not reply by the time of publication for this story.
The full report is posted below:
Copyright 2020 Hawaii News Now. All rights reserved.