Amid economic crisis, the state unemployment office is hiring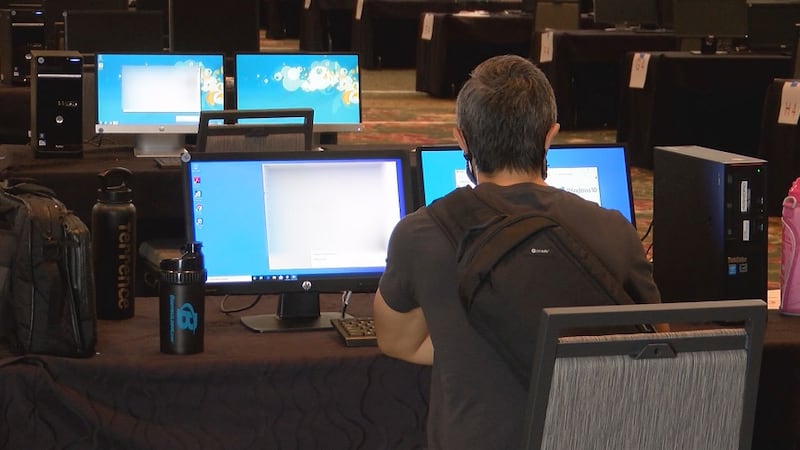 Published: Aug. 17, 2020 at 4:34 AM HST
HONOLULU, Hawaii (HawaiiNewsNow) - Hawaii, like many states struggling to keep up with people filing for jobless benefits, is creating jobs at the unemployment office to bolster the effort.
Since March there have been many problems, ranging from jobless double-filing because they think their original claim didn't take, to mistakes and omissions that prevent payment of benefits, to crooks claiming benefits on behalf of other people, many of whom succeeded in getting checks. But the biggest problem, in Hawaii as elsewhere, is the sheer volume of job losses as the economy shut down.
The result has been a persistent group of claims, over 5,000 a week, held up for more investigation and documentation.
The Hawaii Department of Labor and Industrial Relations, seeking patience and understanding as stories circulate of jobless residents waiting weeks or months for benefits, has revealed significant new detail on who's working on claims, where they come from, and how many more could join the effort.
Hawaii has 27 unemployment claim adjudicators, four of whom are currently on medical leave, plus 11 volunteers from other state agencies, six retirees who came back to help, and 12 new hires, said William Kunstman, DLIR spokesman.
"We hired more but several declined," he said.
The basic staff also includes 21 assistants, two of whom are new hires.
Then there is the special team set up on the main floor of the Hawaii Convention Center. This currently includes eight new hires, 20 temporarily seconded from other agencies, and 15 assigned to the team from their usual jobs elsewhere within DLIR.
There are two other teams.
Three new hires as working just on Uber and Lyft claimants.
PUA claims (Personal Unemployment Assistance) are being processed by 18 permanent staff, 14 part-time Department of Taxation staffers, 12 staffers from the state library system, and five reassigned from other positions in the DLIR.
There are at least 30 more openings for claims examiners to beef up work on PUA eligibility and ID verifications, Kunstman said.
Copyright 2020 Hawaii News Now. All rights reserved.