Hawaii ethics board receives petition over Mauna Kea protest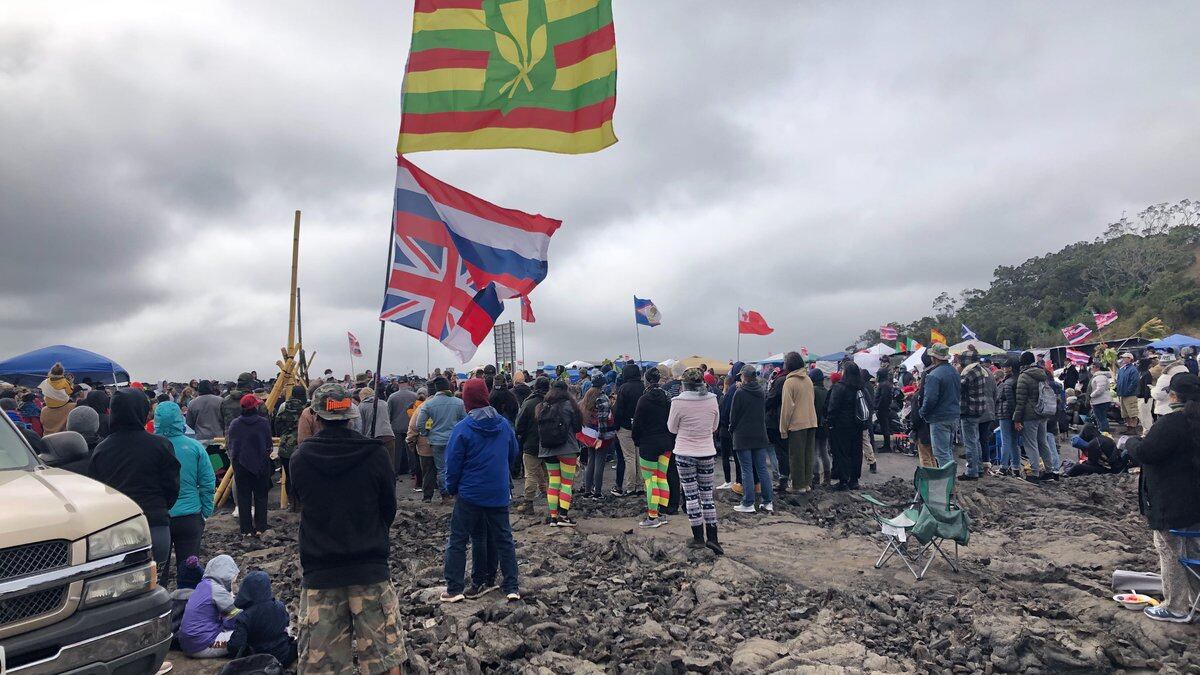 Published: Aug. 14, 2020 at 5:39 AM HST
KAILUA-KONA, Hawaii (AP) — A citizen petition filed with the Hawaii County Board of Ethics claims there was an uneven application of the law in response to a months-long demonstration that blocked a road up the state's tallest mountain.
The petition filed Wednesday said the protest camp established by demonstrators at the access road to Mauna Kea from July through December 2019 was illegal, West Hawaii Today reported.
"Why is it that the county can enforce the law everywhere else but not in this situation," said Lisa Malakaua, who filed the petition with Mike Nathaniel.
Nathaniel said that "we have laws in place for a purpose — to protect our general safety and protect citizens against the abuse of power."
He added: "If our state and county officials find it difficult to be impartial when exercising their duties, then they have no right being there."
Protesters blocked the 6.27-mile (10-kilometer) access road during the protracted demonstration against the Thirty Meter Telescope project at Mauna Kea's summit. Telescope opponents said the project would desecrate land considered sacred by some Native Hawaiians.
The ethics board voted Wednesday to hold the petition in abeyance while members decide whether to hire an outside attorney to help define the board's jurisdiction and authority in the matter.
The board held a closed-door session to discuss its legal rights and responsibilities with Hawaii County Corporation Counsel Joe Kamelamela.
Ethics Board Chairman Rick Robinson said the board will take the information under advisement until its scheduled Sept. 9 meeting.
Kamelamela declined comment after the meeting, citing attorney-client confidentiality.
Protest leader Noe Noe Wong-Wilson decried what she perceived as a lack of public notice about the petition being heard by the ethics board.
"It baffles me why we the public have to be on constant alert to testify on these things," Wong-Wilson said.
Copyright 2020 The Associated Press. All rights reserved. This material may not be published, broadcast, rewritten or redistributed without permission.