More than a year after guilty verdict, still no sentencing date for Kealohas, police officers
Updated: Aug. 3, 2020 at 6:33 PM HST
HONOLULU, Hawaii (HawaiiNewsNow) - Sentencing in Hawaii's largest public corruption scandal still has not been set, more than a year after a jury handed down guilty verdicts.
It was June 27, 2019, that ex police chief Louis Kealoha, his wife Katherine, a former deputy prosecutor, and two Honolulu Police Officers - Derek Hahn and Minh Hung "Bobby" Nguyen - were found guilty of conspiracy and obstruction.
The group was supposed to be sentenced on March 17 but the day before, all court proceedings were abruptly canceled, due to the COVID-19 pandemic.
Attorney Eric Seitz represents the victim of the conspiracy, Gerard Puana and his late mother's estate,"There's just no explanation and the lack of an explanation makes this all the more disturbing because frankly, this is a case that's been around for a long time. It's a case with a lot of public interest, a lot of other cases are dependent."
The Kealohas stole hundreds of thousands of dollars from the Puanas and Seitz wants a judge to allow the civil lawsuit against the City and County of Honolulu to proceed if the court won't set a date for sentencing soon.
"I've been begging the court to do that without any response whatsoever," Seitz said court proceedings in other cases have resumed and detainees are being transported to and from the Federal Detention Center.
Katherine Kealoha was the only one ordered to the FDC after the verdict. The others remain free with pretrial bond conditions.
Ken Lawson of the University of Hawaii School of Law said the courts should be able to let the civil case move forward, "Initially you don't go forward on the civil case because the person has appellate rights, they may file an appeal, claim they've been wrongfully prosecuted."
But because the Kealohas pleaded guilty to bank fraud in connection with the case, Lawson said, they waived those rights and the civil suit should proceed.
There is a status conference scheduled for August 14 for the civil suit, Seitz said if the court doesn't allow the lawsuit to proceed he may consider asking the Intermediate Court of Appeals to intervene.
The delay in sentencing also affects other related criminal cases.
Former HPD officer Niall Silva - who pleaded guilty in 2016 to conspiracy - is still also waiting for his punishment to be handed down.
Also waiting, ex Hawaii County fire fighter Jesse Ebersole. In July 2018, he admitted to lying to the grand jury to hide his affair with Katherine Kealoha,
"That's torture because you can't move on with your life," Lawson said, "The sooner you get in, the sooner you get out and start your life over again."
Meanwhile, defendant Bobby Nguyen does have a hearing scheduled in federal court this Thursday after the federal pretrial services office filed a petition for action, saying Nguyne may pose a danger to another person and, or the community.
The concern appears to stem from a state lawsuit that Nguyen filed to get 10 guns from his ex-girlfriend.
When Nguyen was indicted in October 2017, he lost his right to possess firearms.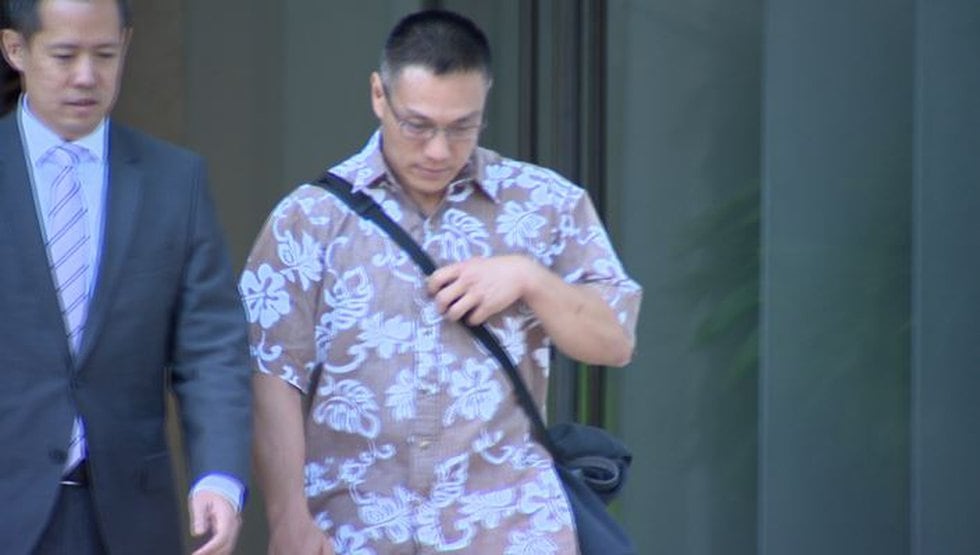 The court records say the two had an agreement that the woman, also a Honolulu police officer, "would receive, register, and hold (Nguyen's) firearms and accessories in her name on a temporary basis",
The documents list the following description of each firearm:
Sig Sauer P228 9 mm pistol (SN ending 188);

Sig Sauer P229 9 mm pistol (SN ending 479);

Sig Sauer P239 40 cal pistol (SN ending 824);

S&W /60 SS 38 Caliber revolver (SN ending 399);

Colt Carbine rifle, 5.56 mm (SN ending 348);

Colt Carbine rifle, 5.56 mm M4 (SN ending 453);

Czech 22 Cal. Bolt action rifle 452 (SN ending 404);

Remington 12 gauge shotgun pump action, 8720 (SN ending 74M);

Remington 208 Cal. Bolt action rifle 700 Tactical (SN ending 012);

Tikka 223 Cal. Bolt action rifle T3 (SN ending 07A).
The lawsuit continues, "On 2/2/2019, 2/4/2019 and 2/7/2019, (Nguyen) contacted (the woman) in
order to provide her with instructions for the disposition and transfer of the Firearms and accessories", but the filing says the woman did not follow through.
Nguyen is demanding the return of his property.
Nguyen still cannot legally possess firearms so it's not clear what he wants them for but Lawson suspects he wants them to go a dealer for sale so Nguyen can pay legal bills.
Randy Hironaka, Nguyen's attorney in the criminal case, said his client is not a danger to anyone and points out that Nguyen has been compliant with all the conditions of his bond.
Hawaii News Now did ask the federal court clerk for details on why sentencing has not been rescheduled for the Kealohas, Nguyen and Hahn, but we were not given an explanation.
Copyright 2020 Hawaii News Now. All rights reserved.