City Managing Director Roy Amemiya a 'subject' of federal grand jury investigation
Updated: Jul. 31, 2020 at 4:19 PM HST
HONOLULU, Hawaii (HawaiiNewsNow) - City Managing Director Roy Amemiya is now connected to the Kealoha federal investigation, Hawaii News Now has learned.
The city confirmed Friday that Amemiya received a subject letter from the US Department of Justice, which means federal investigators believe he may have engaged in unlawful conduct.
Amemiya, who was summoned to a federal grand jury Thursday, is the highest-ranking city official now linked to the case.
The city said Amemiya's status is "unchanged," which means he is not on leave.
Amemiya's attorney, Lyle Hosoda, said in a statement Friday that the managing director has "not committed any crime" and his designation as a subject of a federal investigation is "not a surprise, given that Mr. Amemiya is a high-level city official."
"The government has the power to compel the appearance at a grand jury of anyone the government believes may know anything relevant to its investigation," Hosoda said.
"Mr. Amemiya and others have appeared before the grand jury because they received a subpoena from the government commanding their appearance. To honor the government's desire to protect the investigation, Mr. Amemiya will not be publicly disclosing the specifics of his testimony, or the subject matter he was questioned about."
Also testifying at the federal grand jury Thursday was Max Sword. The former Honolulu Police Commissioner was making his second appearance before the grand jury. Hawaii News Now cameras caught Sword leaving the federal courthouse on July 16 and again Thursday after testifying for hours.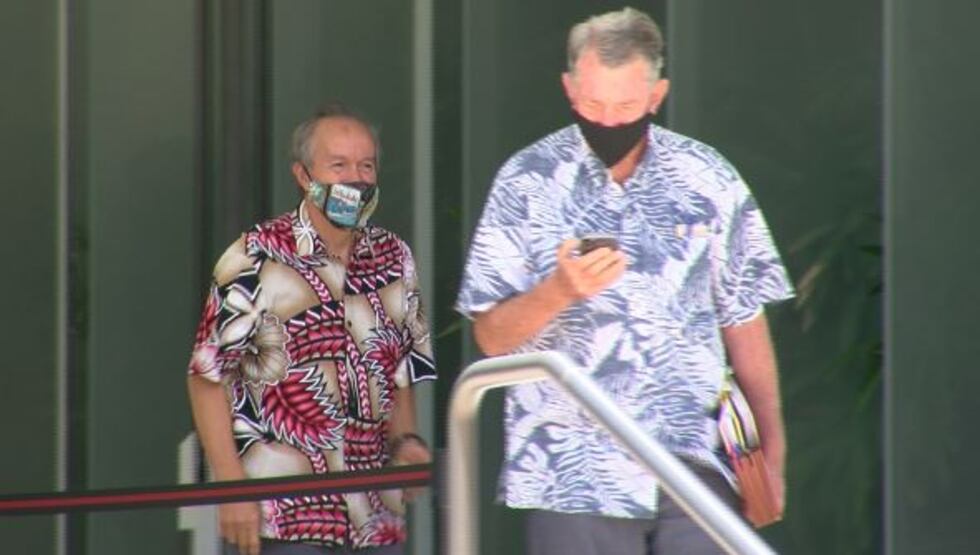 The case being investigated is connected to the payoff of disgraced former Police Chief Louis Kealoha, who received $250,000 to leave his position despite being a target of federal prosecutors.
Kealoha was convicted last year of obstruction, conspiracy, and bank fraud.
The city's top civil attorney, Donna Leong, has been on paid administrative leave since January 2019, also in connection with the case. She received a target letter from the US Department of Justice.
Lynn Panagakos, an attorney for Leong, defended her client with this statement Friday:
"In addition to being entirely legal, the severance payment to former Chief Kealoha was in the best interest of Honolulu as it quickly ended his tenure without further litigation. To suggest that a legal severance payment that accomplished this goal was somehow a crime is absurd. Ms. Leong is an attorney of great integrity, is completely innocent of any wrongdoing, and should not have her reputation tarnished by this misguided prosecution."
Other city officials also remain on leave in connection with the growing public corruption scandal. A city spokesperson would not say why Amemiya remains on regular duty despite getting the notice.
"Anytime a high ranking public official, or any public official for that matter, gets a letter of this nature from the federal government it's of great concern because it shows that they're not just a simple witness," said legal expert Victor Bakke, "There's actual allegations that they themselves may be involved in some type of wrongdoing."
City Council Chair Ikaika Anderson told Hawaii News Now he thinks Amemiya should step aside during the investigation.
A subject letter is described by former federal prosecutor Loretta Sheehan as very concerning.
"A subject letter, you have the opportunity to possibly not be indicted, to possibly cooperate or to plead to a much lesser charge. Or, if you're completely innocent to clear up any misunderstanding, she said. Sheehan was a Honolulu police commissioner when Kealoha received the payoff, and was the only commissioner to vote against it.
Copyright 2020 Hawaii News Now. All rights reserved.