State closes Kauai's Polihale State Park, blaming 'bad behavior' of locals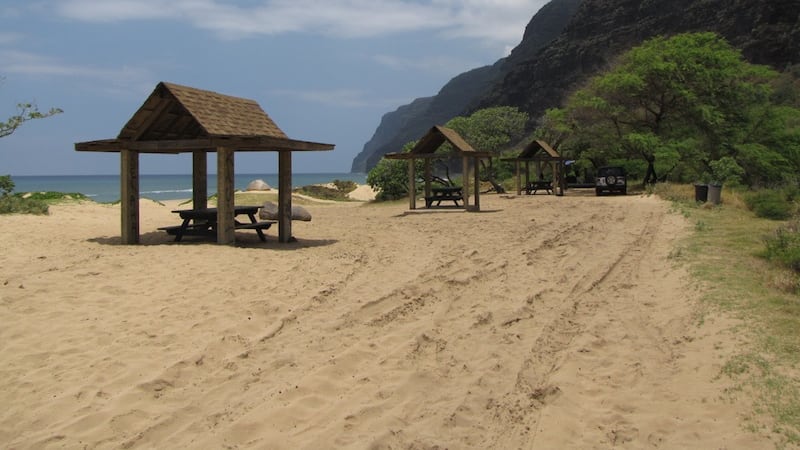 Updated: Jul. 28, 2020 at 10:39 PM HST
HONOLULU, Hawaii (HawaiiNewsNow) - The state is closing Kauai's famous Polihale State Park indefinitely.
The DLNR made the announcement Tuesday citing so-called bad behavior and overuse as the reason for the closure.
They claim COVID-19 also played a factor in reaching a decision they say was made with inpus from staff, law enforcement, health officials and west Kauai residents.
Described "bad behaviors" outlined by the DLNR include over 1,000 people camping at the state park during a recent weekend, though only 80 were permitted; large gatherings without social distancing; and trucks racing on the sand, deteriorating the sand dunes which are homes to endangered plants and Hawaiian burial sites, according to the DLNR.
"Until people can temper their behavior in the interest of everyone, we cannot responsibly leave places like Polihale open," State Parks Assistant Administrator Alan Carpenter said.
"There were many who did not want it reopened after recent road repairs, due to coronavirus concerns, but we wanted to give folks a chance to enjoy it and prove that they could treat places with respect in the absence of tourists. At Polihale, they failed in that regard, and it needs a rest," Carpenter added.
DLNR officials are also calling out residents, blaming locals for recent vandalism and other illegal activities at state parks around the state.
They say vandals struck at Akaka Falls State Park on Hawaii Island and Aiea Bay State Park on Oahu. Their results added up to nearly $63,000 in needed repairs.
Anyone who sees illegal activity happening at state parks are urged to report it by calling the Division of Conservation and Resources Enforcement immediately at 643-DLNR (3567). Reports can also be made via the DLNR tip app.
Copyright 2020 Hawaii News Now. All rights reserved.