To keep Hana residents safe, locals set up their own highway checkpoint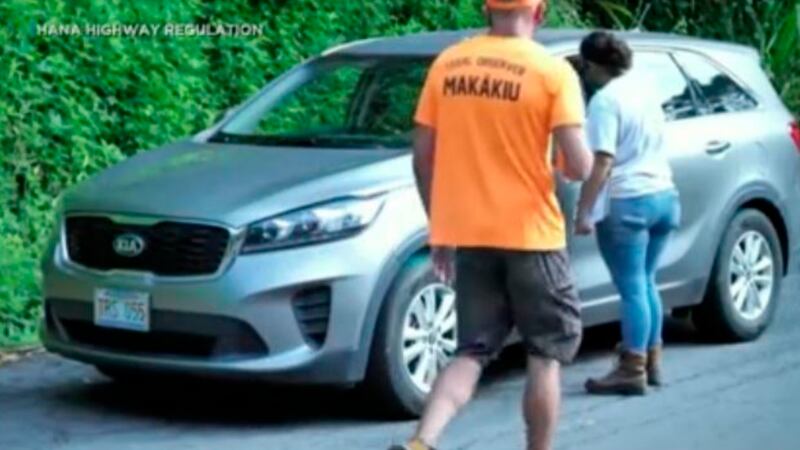 Updated: Jul. 21, 2020 at 9:08 AM HST
HANA, Maui (HawaiiNewsNow) - Just days after the state reopened Hana Highway to non-residents, locals are taking precautions into their own hands.
Community volunteers have set up their own checkpoints for vehicles making the trek along the long and windy road into the isolated community.
Volunteers stopped cars to inform visitors about the lack of restrooms, and limited resources for hand washing. The community is doing their best to keep coronavirus out of the small town, and prevent an outbreak as medical care there is also limited.
"The community is still very concerned about COVID-19 and the potential impacts for our rural community," said community organizer for Hana Highway Regulation, Napua Hueu. "Visitors (who) come in without accommodations for the restrooms is very concerning for us especially with the need to wash hands."
Hana Highway Regulation says it counted 206 visitor vehicles going into Hana on Sunday. They say about a quarter of them were parked illegally, causing additional headaches for residents.
There's also a growing call on social media for those heading into Hana, to help support community resources. A community drop off for toiletries and other goods has been set up at the Hana Thrift Store, where donations are being accepted.
We've reached out to the county for further comment.
This story may be updated.
Copyright 2020 Hawaii News Now. All rights reserved.