With some improvising, state agencies welcome thousands of workers back to the office
Updated: Jun. 15, 2020 at 4:37 PM HST
HONOLULU, Hawaii (HawaiiNewsNow) - Tens of thousands of government employees are returning to the office as their administrators improvise to allow for social distancing.
At the Hawaii Criminal Justice Data Center, shower curtains and foam core boards were installed to separate work spaces.
The center is part of the state Department of the Attorney General and is in charge of the sex offender registry and criminal history records.
"We went from 43 staff members to eight to 10 a day to make sure we could sustain our operations," said Christopher Young, agency administrator.
All his workers have a face shield if they want to use it but it is mandated that everyone wear a mask in the common areas. They can remove their masks at their desks.
Young said 85% of his workers have returned to the office.
"At this point, I have several staff members, because of medical conditions, still working from home. But I'm making sure they can do almost 100% of their work at home."
Web cams and headsets were provided so that meetings can be done online.
The Hawaii Government Employees Association said some state employees are afraid to return to the office and it's up to the administrators right now on how to handle that.
"The specifics are understandably being left to each department," said Randy Perreira, head of the union. "They know how desks are spaced, how many people are supposed to be crowded into the office."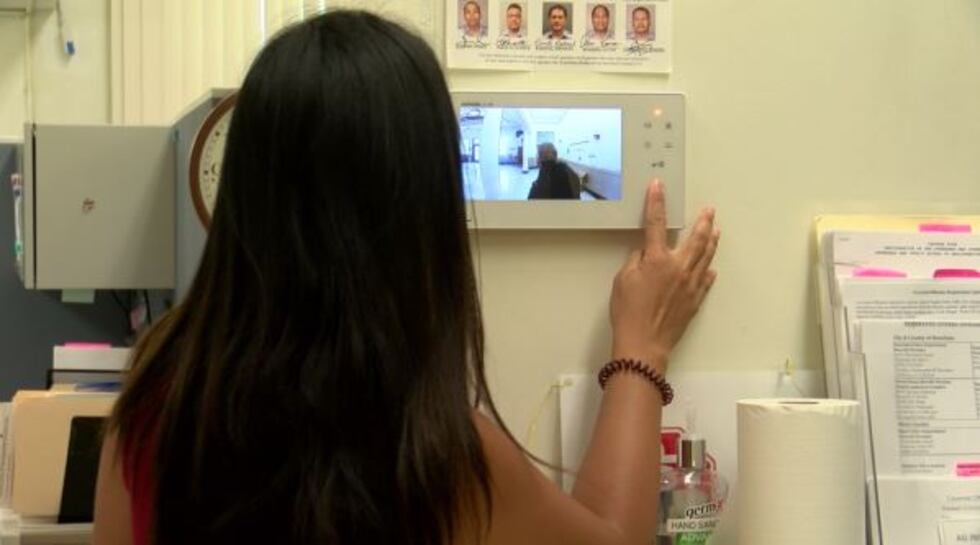 For the public, an appointment is now required to enter the Hawaii Criminal Justice Data Center.
All visitors have to ring a buzzer and be allowed in by an employee.
Anyone going beyond the lobby will get screened for a fever and will have to fill out a questionnaire upon arrival.
There is no set schedule for when each agency will bring employees back to the office. Some have already started to while others don't have any plans to in the immediate future.
Copyright 2020 Hawaii News Now. All rights reserved.