Hawaiian Airlines to get $650M in federal aid to continue operating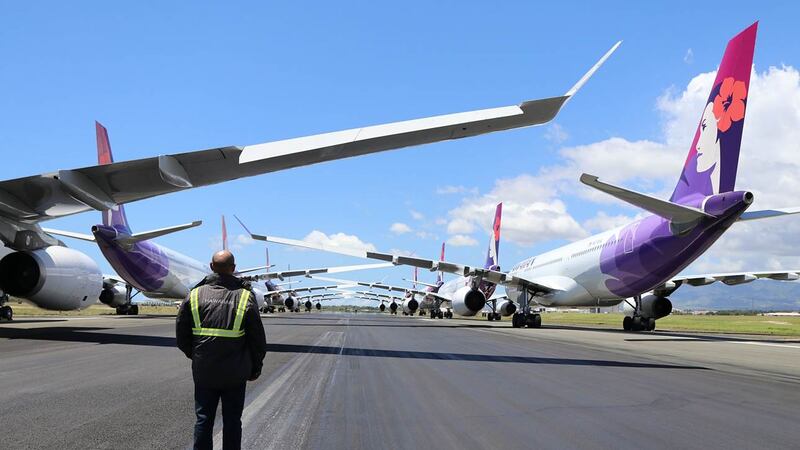 Published: Apr. 20, 2020 at 4:23 PM HST
|
Updated: Apr. 20, 2020 at 4:25 PM HST
HONOLULU, Hawaii (HawaiiNewsNow) - Hawaiian Airlines says it's getting more than $650 million in federal aid to keep operating.
CEO Peter Ingram told a state legislative committee that federal authorities have approved $290 million in grants and loans to cover its payroll, and a low interest loan of $364 million for operations.
Regulators will also not require Hawaiian to add more flights to the mainland.
"Our exemptions were granted so that prevents us from having to immediately return a lot of service that would largely be empty airplanes in any event right now," Ingram said.
He said the money will keep Hawaiian flying for the short-term as the airline burns through $4 million a day in operating costs while much of its fleet is grounded.
Besides 17 daily inter-island flights, the carrier will maintain two daily round-trips to California, which are mostly bringing cargo to Hawaii.
Copyright 2020 Hawaii News Now. All rights reserved.