Parapunov named conference player of the year as four Warriors are honored on first team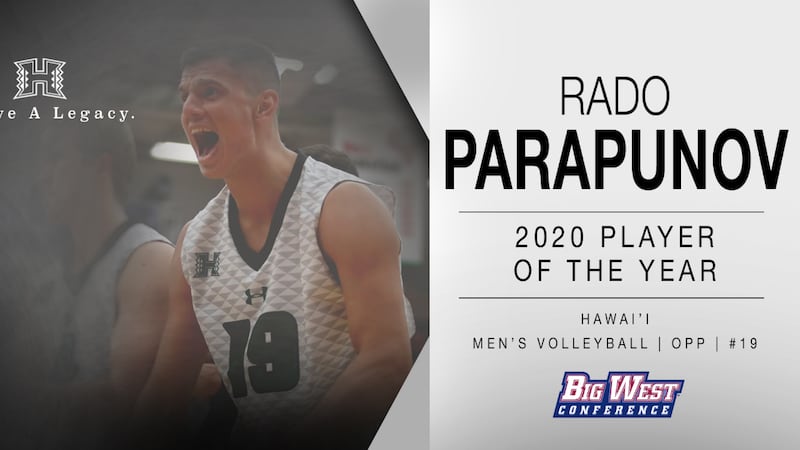 Published: Apr. 8, 2020 at 2:05 PM HST
HONOLULU, Hawaii (HawaiiNewsNow) - University of Hawaii senior opposite Rado Parapunov was selected as the Big West Conference's Player of the Year, and three other Rainbow Warriors were named to the all-Big West first team as voted by the league's six head coaches.
Middle blocker Patrick Gasman, libero Gage Worsley, and outside hitter Colton Cowell were picked to the first team.
The Warriors led all Big West teams with four first-team honorees among the 14 selections.
Gasman is the conference's first three-time first-team honoree while Worsley and Parapunov each picked up their second award.
Parapunov is UH's first conference player of the year since Costas Theocharidis won Mountain Pacific Sports Federation honors in 2001 and '03.
In addition, setter Brett Sheward, middle blocker Guilherme Voss, and outside hitter Chaz Galloway were selected to the seven-member all-freshman team.
Copyright 2020 Hawaii News Now. All rights reserved.