Hawaiian Airlines suspends flights to, from Australia and New Zealand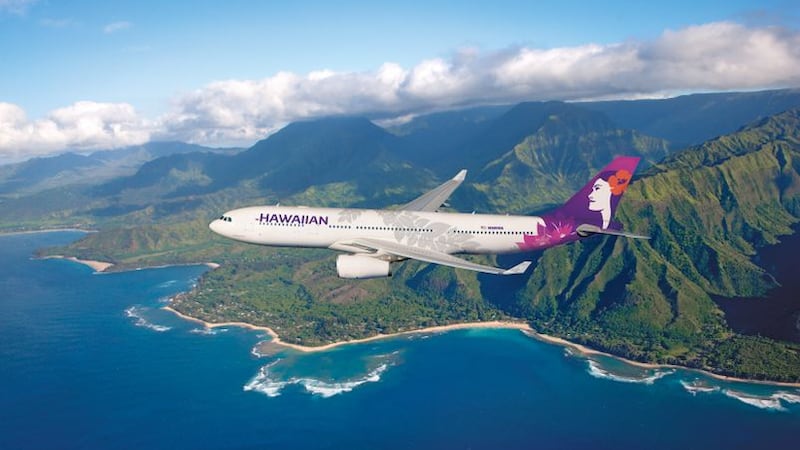 Updated: Mar. 15, 2020 at 3:37 PM HST
HONOLULU, Hawaii (HawaiiNewsNow) - Hawaiian Airlines announced Sunday that it was suspending all routes to and from Australia and New Zealand in response to new restrictions on entry into those two countries.
In recent days, as the global coronavirus pandemic has worsened, both nations imposed mandatory 14-day self-isolation entry requirements that apply to all visitors.
Hawaiian Airlines flies five times per week between Honolulu and Sydney, three times per week between Honolulu and Brisbane, and three times per week from Honolulu to Auckland.
"We respect the efforts of our Australian and New Zealand neighbors to institute stringent public health measures, and we remain dedicated to resuming our service as we continue to closely monitor evolving market conditions and regulations," said Theo Panagiotoulias, senior vice president for global sales and alliances at Hawaiian Airlines.
The company said it was planning to assist travelers by offering waivers, re-accommodations on alternative flights or refunds.
Just days ago, the carrier announced it would cut its flight capacity by as much as 10% next month and up to 20% in May because of reduced demand amid the coronavirus outbreak.
"We find ourselves in a rapidly evolving environment that has presented our company with its greatest challenge in many years," Hawaiian Airlines President and CEO Peter Ingram said Friday, in a letter to employees.
"We know this will not be our new normal, but we can't know when health experts and community mitigation efforts will bring the spread of the virus under control ― or when travel apprehension will fade."
The airline said it will also be looking for ways to cut costs, including by putting off non-essential aircraft painting, reviewing third-party contracts, and renegotiating vendor rates.
And Hawaii's senior executives and board members are taking voluntary pay cuts of up to 20% effective immediately through June.
Earlier this month, Hawaiian Airlines already announced it was cutting the number of flights to Japan and South Korea because of virus.
And at a meeting at the state Capitol this week, Ingram said advance bookings from Japan are down 15 to 25% this month while bookings for the larger mainland market are also softening.
"The impact of the global spread of COVID-19 on Hawaii's economy will be profound," Ingram said.
Copyright 2020 Hawaii News Now. All rights reserved.