Think you need a coronavirus test? Here's what you need to do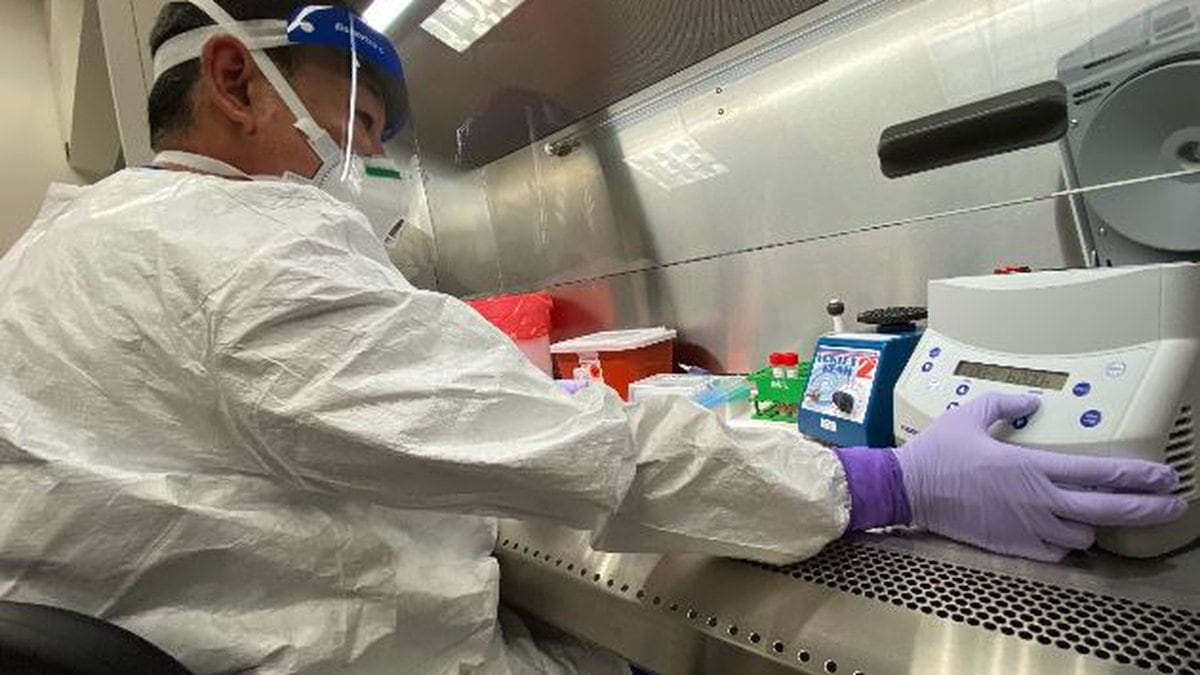 Published: Apr. 14, 2020 at 10:50 AM HST
HONOLULU, Hawaii (HawaiiNewsNow) - Public health officials stress that a coronavirus test isn't appropriate for everyone. But if you think you need one, here's what you should do.
The symptoms of coronavirus are very similar to the flu. Click here for what to look for. Officials stress that only people who are exhibiting symptoms should get tested.

When you talk to your provider, be prepared to list any recent travel you've taken.

If you don't have health insurance, officials suggest calling a community health center.

When you're sick, stay home and practice good hygiene to avoid getting others ill.

The test for coronavirus, or COVID-19, requires taking a swab from your throat or nose. Results can take as little as a day to as many as three to four days.
The federal government has pledged that the costs for coronavirus tests will be waived for all Americans. Work with your health care provider for more information on treatment costs.

Hospitals, regional testing centers, urgent care facilities and some doctor's offices are now equipped to offer the test. To be sure you're headed to the right place, call ahead.
Here are some of the sites offering tests. Again, officials say the tests require a doctor's order.
Tripler Army Medical Center: Call ahead at 433-6661.
Windward Urgent Care: Find more information by clicking here.
Kaiser Permanent Hawaii: Temperature screenings are being conducted for those going to the hospital. For information on facilities and phone numbers, click here.
Queen's Medical Center (Punchbowl and West Oahu): Call the Queen's Medical physician hotline — (808) 691-2619 — for information on testing. If you're experiencing shortness of breath, call 911.
The Queen's Medical Center-Punchbowl and West Oahu triage centers: Tents have been erected at the hospitals to conduct COVID-19 testing from 10 a.m. to 6 p.m. daily. Only those with symptoms who are at risk of have coronavirus should be tested.
Queen's Island Urgent Care: Queen's Island Urgent Care is not accepting any walk-in COVID-19 testing. Call the info line — (808) 691-2619 — to schedule an appointment at the Kakaako, Kapahulu, Pearl Kai or Hawaii Kai locations.
Adventist Health Castle: The hospital has a drive-thru testing site Monday through Friday, 10 a.m. to 2 p.m. No appointment is required, and no physician order is necessary.
Molokai General Hospital: Call the Queen's Medical physician hotline — (808) 691-2619 — for information on testing.
Queen's North Hawaii Community Hospital: Call the Queen's Medical physician hotline — (808) 691-2619 — for information on testing. Tests are available from Monday through Saturday, 10 a.m. to 2 p.m. The new location is located at the QNHC Primary Care Clinic on Kawaihae Road.
Hawaii Pacific Health facilities: Kapiolani Medical Center, Pali Momi Medical Center, Straub Medical Center on Oahu, Wilcox Medical Center, and Kauai Medical Clinic on Kauai encourages people to call their doctor's office or clinic first for advice before coming in.
Copyright 2020 Hawaii News Now. All rights reserved.