How to stream Hawaii News Now on-demand with Apple TV, Roku or Amazon Fire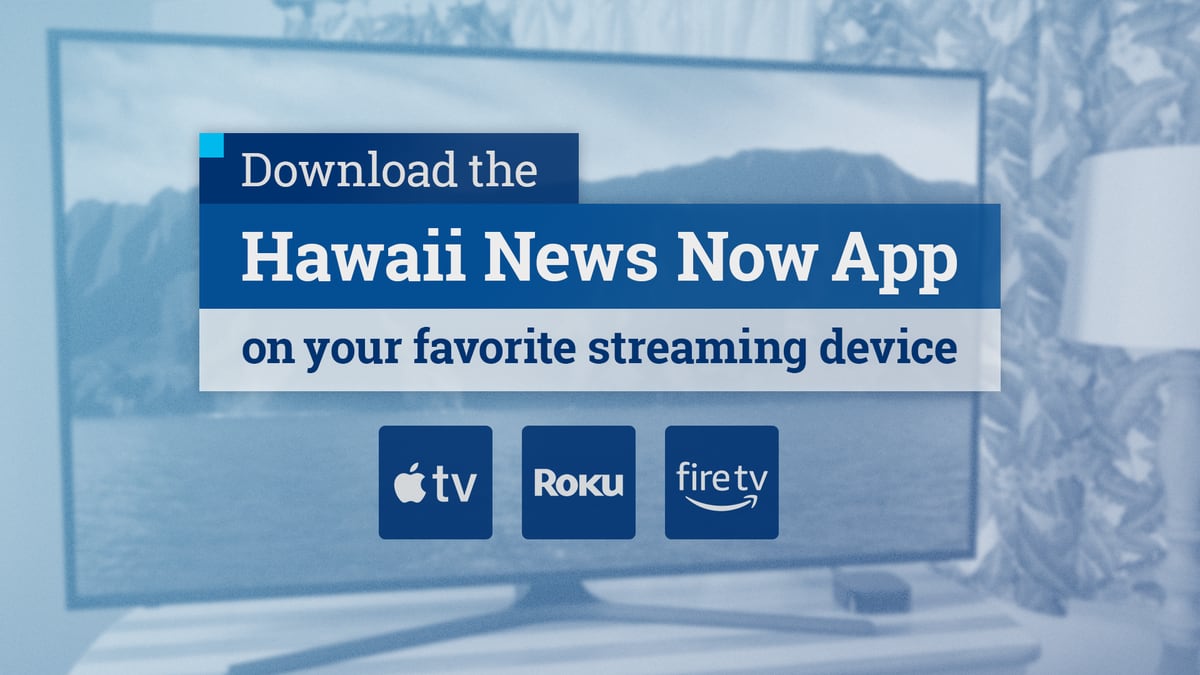 Updated: Jan. 7, 2021 at 4:47 PM HST
HONOLULU, Hawaii (HawaiiNewsNow) - Missed our most recent newscast? Don't worry. With the Hawaii News Now streaming apps, the news now starts when you're ready to watch.
With the new Hawaii News Now app ― now available on Apple TV, Roku and Amazon Fire TV ― you can livestream every single Hawaii News Now newscast for free, without a cable subscription.
You can also watch on-demand news clips, weather forecasts, sports reports and traffic updates ― all at the push of a button, whenever you're ready to catch up on current events.
To download the Hawaii News Now streaming app, simply go to your platform's app store and search for 'Hawaii News Now.'
Copyright 2021 Hawaii News Now. All rights reserved.