Beloved Hawaii photographer battling terminal cancer dies at 53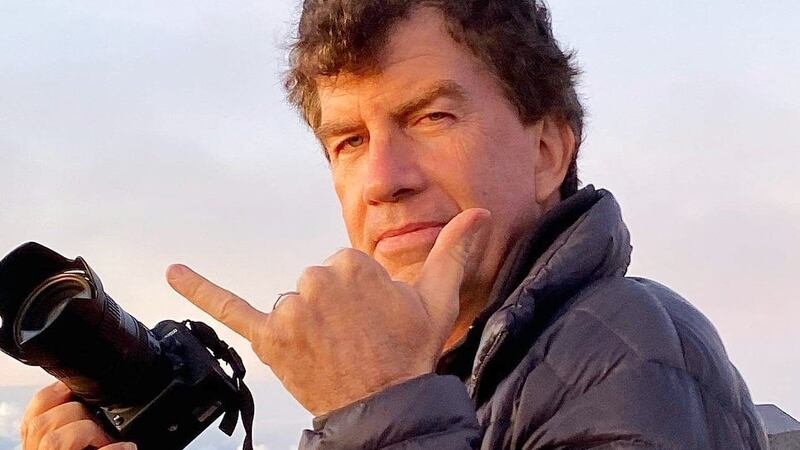 Updated: Mar. 2, 2020 at 9:33 AM HST
HONOLULU, Hawaii (HawaiiNewsNow) - A beloved photographer who captured Hawaii's beauty and shared it with the world died early Monday after his battle with pancreatic cancer, his family said.
Asa Ellison died peacefully at his home in Pukalani, according to family members. He was 53.
Ellison's family said he was healthy in early February — until he learned he had pancreatic cancer just two weeks ago. Last week, he found out it spread to his liver and his lungs and it had become terminal.
Hawaii News Now recently spoke to Ellison, who frequently contributed photos and videos to the station. He explained why he loved photography so much.
"The motive that came out of it was just showing off Hawaii. I wanted to show people how beautiful Hawaii was," Ellison said. "Something special about Hawaii that is no where else in the world."
His only child, Naomi, said she is thankful for the time that she had with him.
"We would go to Haleakala like twice a week,'" Naomi said. "The photos that he takes of the sunset, it's phenomenal. I don't understand how he can get so many different colors into one picture."
She said she wouldn't change those memories for the world.
"I feel like I hold that in my heart for the rest of my life," she said.
Ellison has captured numerous photos — from the Kilauea eruption to king tides along Honoapiilani Highway on Maui.
He sent his first photo to KGMB back in 2008 and has been a regular contributor ever since.
"I love all his pictures. Especially I love his stars, Milky Way from Haleakala and moon," said his wife, Mikiko. "He always cheers me up with his pictures, especially a rainbow or any beautiful scenery on Maui."
His wife and a friend organized a GoFundMe page to help support medical costs for Ellison during his final days.
"I want to take him to Haleakala and see the sunset together," Mikiko said.
"Yeah, we want to go up at least one more time," Ellison said.
Copyright 2020 Hawaii News Now. All rights reserved.