UH rallies for win over Nittaidai in series opener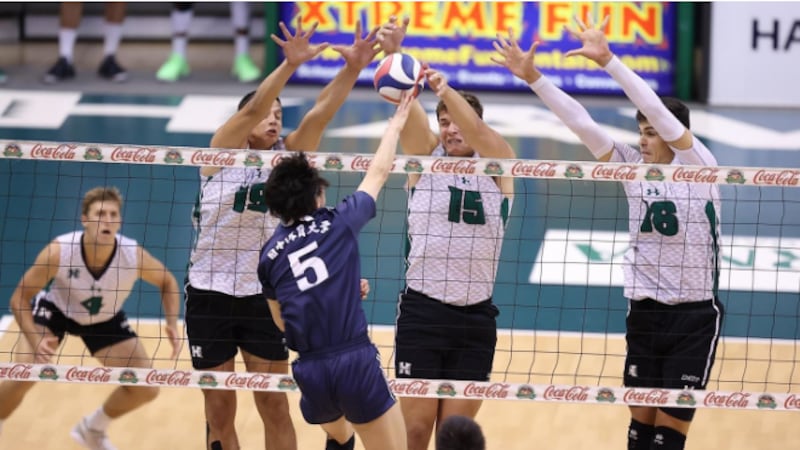 Published: Feb. 27, 2020 at 12:07 PM HST
HONOLULU, Hawaii (HawaiiNewsNow) - The University of Hawaii men's volleyball team overcame early adversity to rally for a four-set win over Nittaidai University of Japan, Wednesday in the first of two exhibition matches at the Stan Sheriff Center.
UH took the win by set scores of 19-25, 25-18, 25-17, 25-20.
The Rainbow Warriors trailed early in the match against the shorter but quicker Japanese attack.
However after dropping the first set, UH's big block and middle attack proved to be the difference as the match went on.
UH finished with 19.5 blocks while starting middle blockers Patrick Gasman and Guilherme Voss combined for 17 kills, hitting .536, and 12 blocks.
Gasman posted eight kills and nine blocks while Voss tallied nine kills, two aces, and three blocks.
Opposite hitter Rado Parapunov added a team-high 10 kills, hitting .450 with six blocks and three aces.
The Warriors hit .462 and committed only one hitting error in 26 attacks.
The team will play again at the Stan Sheriff Center 7:00 p.m. on Friday Feb. 28.
Copyright 2020 Hawaii News Now. All rights reserved.