Wahine softball edged out twice by one run in Golden State Classic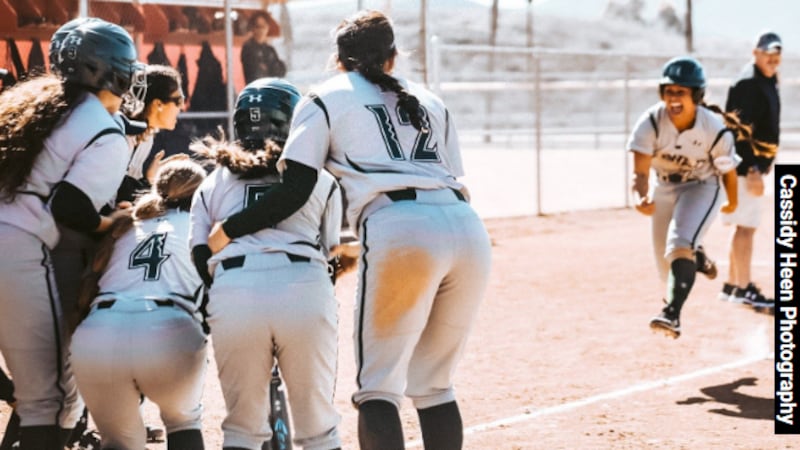 Published: Feb. 16, 2020 at 5:04 PM HST
HONOLULU, Hawaii (HawaiiNewsNow) - The University of Hawaii softball team (2-5) came up just short, falling in both games by one run to Utah State and Army to open the Golden State Classic in Lake Elsinore, Calif..
Utah State clung to a 11-10 win in the tournament opener while Army hung on for a 7-6 win at the Rosetta Canyon Sports Park.
In all, UH launched a combined seven home runs and 23 hits in Friday's two games, but it was not enough to overcome early deficits.
Both Callee Heen and Maya Nakammura led the Rainbow Wahine at the plate, going 4-for-7 on the day.
Heen, finished with two home runs, three runs scored and four RBI, while Nakamura also scored three runs with her first career home run and three RBI.
Brittnee Rossi, Nawai Kapue, Angelique "Cheeks" Ramos, Ka'ena Keliinoi Heen (2) and Nakamura accounted for UH's combined seven homers.
For a complete wrap up from both games click here.
Copyright 2020 Hawaii News Now. All rights reserved.