LIST: These are the 10 most clicked HNN stories of 2019
Updated: Dec. 30, 2019 at 3:23 PM HST
HONOLULU, Hawaii (HawaiiNewsNow) - They were the stories that we'll never forget. The ones made us laugh. And the ones that made us cry.
They were the moments that brought our community closer, sharing in the highest moments and the lowest ones together ― as we always have.
Here's a look at the 10 most clicked stories on Hawaii News Now's digital platforms in 2019:
Millions from around the globe mourned the loss of reality TV star Beth Chapman.
Chapman, one half of the world-famous bounty hunting duo, died in June after a years-long battle with cancer. Chapman called her cancer fight the "ultimate test of faith."
A U.S. Navy sailor fatally shot two civilian workers at the Pearl Harbor Naval Shipyard on Dec. 4.
Gabriel Romero, 22, killed the two and injured a third before shooting himself. The shooting at drydock 2 threw a tight-knit community into mourning.
In a remarkable turn of events in May, a 35-year-old hiker who had been missing for more than two weeks in a Maui nature preserve was found alive and in relatively good health.
Amanda Eller's disappearance ― and rescue ― captured international headlines.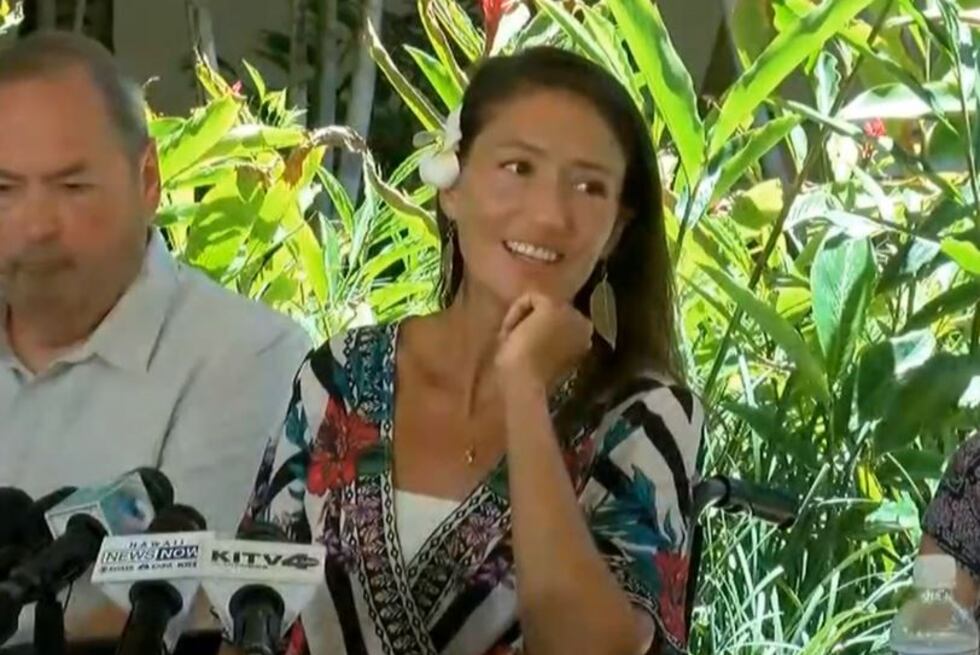 They were cut down in an instant — and in the primes of their lives.
An anesthesiologist out on a run as he trained for a marathon. A 26-year-old film and music producer enjoying an evening out with his friends. A Japanese woman on vacation in the islands.
In January, the three pedestrians killed when a pickup truck lost control and plowed through a traffic light were remembered for all that they did in life — and for all they had left to accomplish.
In one of the worst civilian aviation disasters in Hawaii history, 11 people were killed in June when the twin-engine skydiving plane they were in crashed shortly after take-off on Oahu's North Shore and burst into flames.
A pilot who had moved to the islands just this year. A grandmother celebrating a family vacation in the Islands. A visitor from Chicago.
Three people were killed in April in a helicopter crash on a busy Kailua street.
In July, officials on Maui remained on high alert as a raging wildfire ― believed to be the largest in the county's history ― continued to burn out of control in Central Maui.
The 65-year-old visitor who died in May after suffering a shark bite off Maui was vacationing in the islands with his wife, friends and relatives said.
The burden of working with no pay got to be too much for some federal workers impacted by the government shutdown.
TSA officers at Hawaii airports started turning in their resignations.
For five months, the Thirty Meter Telescope protesters who call themselves protectors camped out at the base of the summit, blocking heavy construction equipment from ascending to the planned site for the $1.4 billion project.
Copyright 2019 Hawaii News Now. All rights reserved.