Baby gets a special greeting from Obama at Hawaii golf course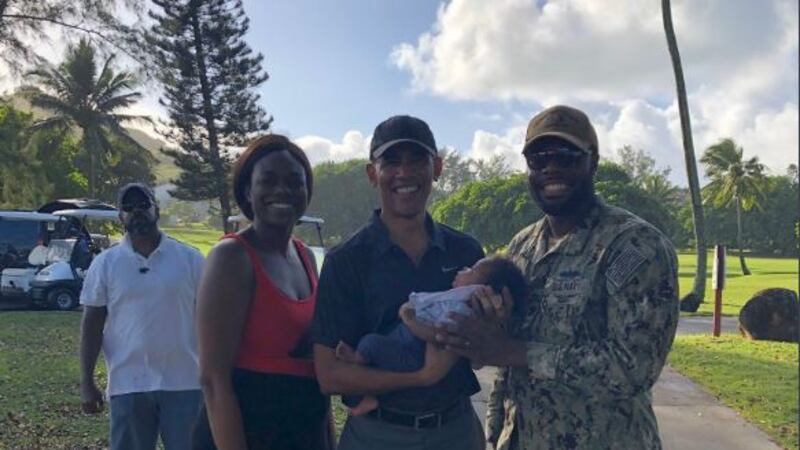 Published: Dec. 19, 2019 at 12:26 PM HST
HONOLULU, Hawaii (HawaiiNewsNow) - Former President Barack Obama is back on Oahu for the holidays, where he's already hitting the links and surprising families.
One family got the thrill of a lifetime this week when Obama asked if he could hold their baby while at the Marine Corps Base Hawaii Kaneohe Klipper Golf Course.
Andrea Jones posted on Twitter on Thursday that she was at the golf course when Obama approached her family and asked to carry her niece Riley.
In the video, Obama is seen walking over to Riley, asking, "Who's this cutie pie?"
Then, in true Obama fashion, he asks if he can carry her.
"She's adorable," Obama says, after giving her a kiss on the forehead.
Jones posted a group photo on her Twitter with the caption, "I'm convinced President Obama has baby fever."
Obama also reportedly played golf at Mid-Pacific Country Club in Lanikai on Wednesday. He has been in Hawaii since Monday.
Copyright 2019 Hawaii News Now. All rights reserved.