In astounding confession, Hawaii child porn suspect claims 100 victims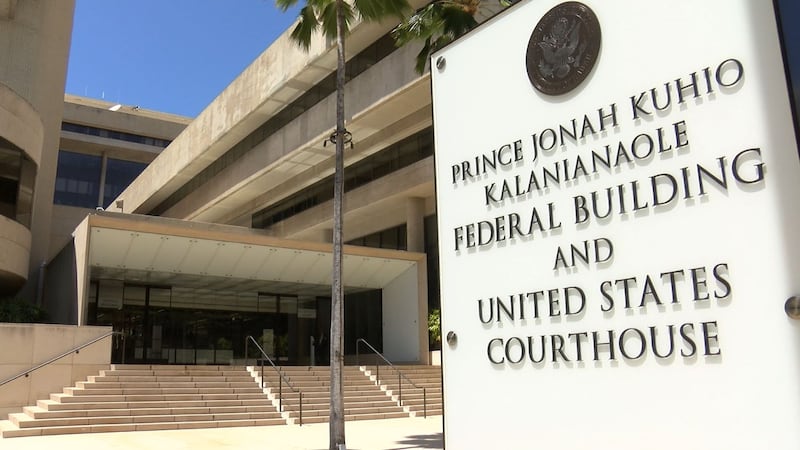 Updated: Dec. 17, 2019 at 2:51 PM HST
HONOLULU, Hawaii (HawaiiNewsNow) - Federal agents have arrested a Japanese national attending university in Hawaii after a 19-month investigation that led to a huge trove of child pornography ― and an admission from the suspect that he was in contact with more than 100 young girls.
Agents with Homeland Security Investigations arrested Kenneth Hyon Lim at Daniel K. Inouye International Airport on Monday.
In allegations filed in federal court, investigators said Japanese police informed them in April of last year that a 9-year-old Japanese girl had been communicating online and sending explicit photos to two Hawaii IP addresses and that the suspect was a Japanese national living in the islands.
The IP addresses led investigators to an apartment in Honolulu where Lim lived alone.
He was first arrested in January 2019, when he arrived on a flight from Japan and his laptop and cellular phone were confiscated. Lim has dual U.S. and Japanese citizenship.
In an astounding confession, Lim told the agents that he had spent a month in jail in Japan in 2016 for exchanging lewd images with females and that since 2014 he had been in contact with over 100 girls between the ages of 10 and 13.
Although Lim denied there were pornographic images on his phone, forensic searches that took several months turned up what agents described as "thousands of images and hundreds of videos containing depictions of minors engaged in sexually explicit conduct."
The collection also included children described as "toddlers" being raped by men.
Although Lim was apparently allowed to return to Japan after his initial arrest, and arrested again upon his return on the new charges, federal prosecutors are now asking a judge to hold him without bail as a flight risk.
Their detention motion said he would be difficult to apprehend if he fled to Japan, and that the evidence shows Lim was likely trafficking the pictures of girls he coerced into sexual conduct and to send him the photos.
The U.S. Attorney's Office would not comment about the case beyond the official filings, which do not indicate where Lim was living, whether any children in Hawaii or the U.S. were victimized.
The filings also don't say how old Lim is or what school he is attending.
At his initial appearance Monday, a public defender was appointed to represent him and a detention hearing was scheduled for Thursday afternoon.
Copyright 2019 Hawaii News Now. All rights reserved.