Mitch Roth, Hawaii County Prosecutor, announces mayoral run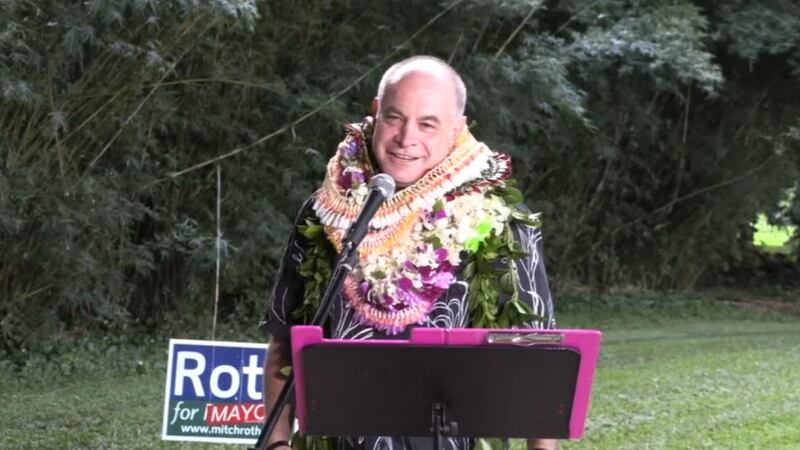 Updated: Dec. 10, 2019 at 7:09 PM HST
HILO, Hawaii (HawaiiNewsNow) - Hawaii County Prosecutor Mitch Roth has taken the first step down a potential new career path.
On Tuesday, Roth launched his campaign for Hawaii County Mayor. At his announcement, Roth was joined by dozens of family, friends and supporters at the Liliuokalani Gardens in Hilo.
"I love this island as I'm sure all of you do, or else you wouldn't be here," Roth said. "We have an amazing, beautiful, diverse, awesome island, (but) we have some cracks in it — a little bit of it is broken, a little bit of problems."
The 55-year-old is in his second term as prosecuting attorney for the county. He touts his record of public service in his run for the office.
"I know a little about problem solving and one of the things I know, the first thing you do, is you bring the right people to the table; the community, the stakeholders, to the table," he said.
It's unclear if he'll be up against current mayor Harry Kim as his campaign plans haven't yet been announced.
Copyright 2019 Hawaii News Now. All rights reserved.