The strange lights returned to Hawaii skies (along with an explanation)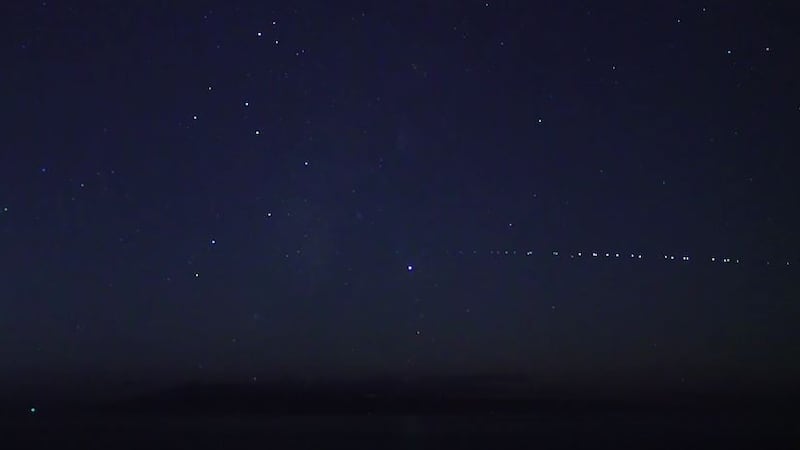 Updated: Nov. 13, 2019 at 10:37 PM HST
HONOLULU, Hawaii (HawaiiNewsNow) - If you didn't see the strange lights over Hawaii skies Tuesday night, maybe you caught a glimpse of them Wednesday night.
And as many have speculated, we now know a bit more about what was seen.
"I was jumping up and down, freaking out like, 'What is that? What is that?' It was pretty weird. I couldn't make any sense of it," viewer Kala Holiday said.
What Holiday, along with many others saw, was indeed satellites, according to innovation and engineering company Oceanit.
Oceanit doesn't have any official ties with the project, but they told Hawaii News Now the lights are believed to be part of SpaceX's Starlink Mission which is made up of dozens of mini satellites — as many who chimed in online predicted.
SpaceX launched its Falcon 9 rocket Tuesday from Cape Canaveral, Fla.
It was carrying 60 satellites and has been slowly releasing them. The goal of the project is to provide high-speed broadband internet across the globe.
Oceanit Marketing Coordinator & Tech Enthusiast Leah Colburn said Hawaii had prime viewing conditions this week.
"They are consistently orbiting the earth. It just depends on the location of the sun, how bright it is, where the shadow of the earth is following, everything effects the visibility," she said.
But it wasn't always smooth sailing for the idea.
Back in June, Hawaii News Now reported on concerns of the project — the brainchild of billionaire Elon Musk.
Some worried with that many satellites in space, it would interfere with astronomers' ability to gaze into space for research.
According to industry experts, the satellites are temporarily in a line before they spread out.
This is the second round of launches. Back in May, 60 satellites were put into orbit.
The company hopes to start broadband service in North America next year with a global expansion planned after 24 launches.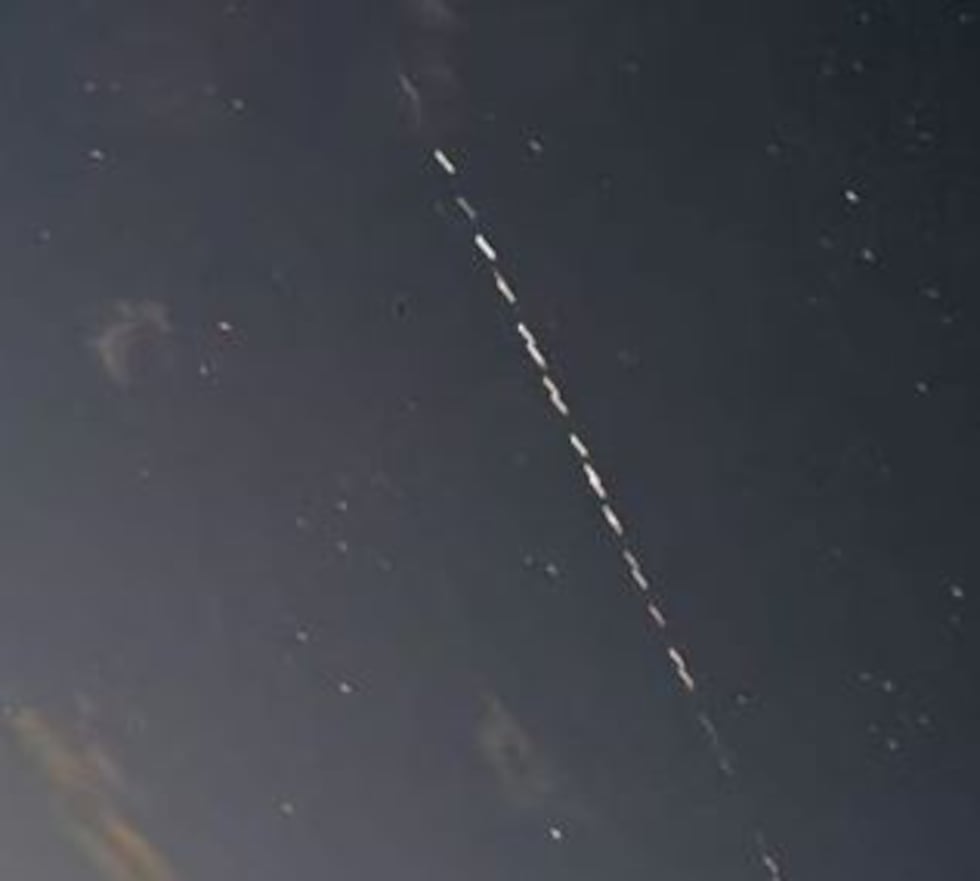 Copyright 2019 Hawaii News Now. All rights reserved.