Who stole the Kealohas' mailbox? 6 years later, prosecutors could finally find out
Updated: Nov. 11, 2019 at 6:56 PM HST
HONOLULU, Hawaii (HawaiiNewsNow) - Katherine Kealoha's plea deal requires that she cooperate with federal prosecutors — without limitations or restrictions.
That means the special prosecutor could ask her who stole her mailbox all those years ago, setting up a frame job that would eventually lead to her conviction in a massive public corruption case.
The grainy surveillance video of the mailbox theft from the then-Kahala home of the Kealohas has been the subject of speculation for years.
In June 2013, when Katherine Kealoha was a high-ranking deputy prosecutor and her husband Louis Kealoha was the police chief, their surveillance cameras captured images of the alleged crime.
The video shows a a man driving a white Lexus, wearing sunglasses at night and a hat, pluck the mailbox off the pedestal and place it into the backseat before driving away.
For years, the Kealohas accused their uncle — Gerard Puana — of the crime. At the time, they were feuding with him over money. Puana was arrested, jailed and prosecuted, but never convicted.
Federal prosecutors then turned their attention to the Kealohas and the mailbox theft unraveled Hawaii's largest public corruption scandal.
The Kealohas and two other Honolulu police officers — Derek Hahn and Bobby Nguyen — were convicted for conspiracy and obstruction.
And there were other police officers ahead of the trial who took plea deals.
The case also paved the way for federal prosecutors to look at other government leaders, including Honolulu city Prosecutor Keith Kaneshiro and the city's top civil attorney, Donna Leong. Both have since received target letters and are on leave with pay.
After her conviction Katherine Kealoha took a plea deal to avoid two more trials. She pleaded guilty to bank fraud and identity theft, saying she wanted to show the court she was taking responsibility for her crimes.
Attorney Alexander Silvert, who represented Gerard Puana, wants special Prosecutor Michael Wheat to ask Katherine Kealoha for the name of the mailbox thief.
"What if this was another officer who was involved in the taking of the mailbox?" Silvert said.
"We just don't know who it is and I think that there's a high interest both for the public to learn who it is, but particularly for the police department so measures are taken so this doesn't happen again."
Others say revealing the identity of the mailbox thief could help her prove that she is really accepting responsibility and could help her at sentencing.
"Whoever took the mailbox should be responsible for their part in setting up an innocent man," said Ken Lawson, of the University of Hawaii Law School.
"Whoever took the mailbox should have to face the consequences like everybody else."
Because Kealoha was the mastermind of the staged theft, Lawson believes she knows who stole it.
But Earle Partington, one of Kealoha's attorneys on the mailbox case, says she doesn't have the answer. "I can tell you right now that Katherine Kealoha doesn't know who stole the mailbox," he said.
Federal prosecutors hinted during the trial that they believed it was co-defendant Bobby Nguyen. They noted the police officers clothing and mannerisms.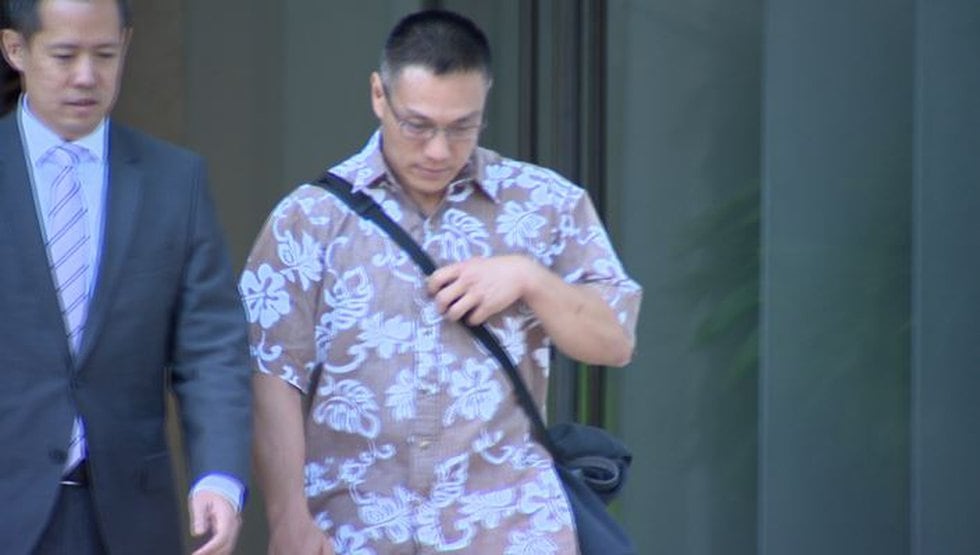 If it was Nguyen or Derek Hahn, legal experts say an admission could help them during sentencing.
"If it were one of the defendants who has been found guilty, I would hope that they would come clean and come forward and tell because that would be highly important information and it might help them at sentencing," said Silvert.
Copyright 2019 Hawaii News Now. All rights reserved.