Maui County to sue fossil fuel companies over costs of climate change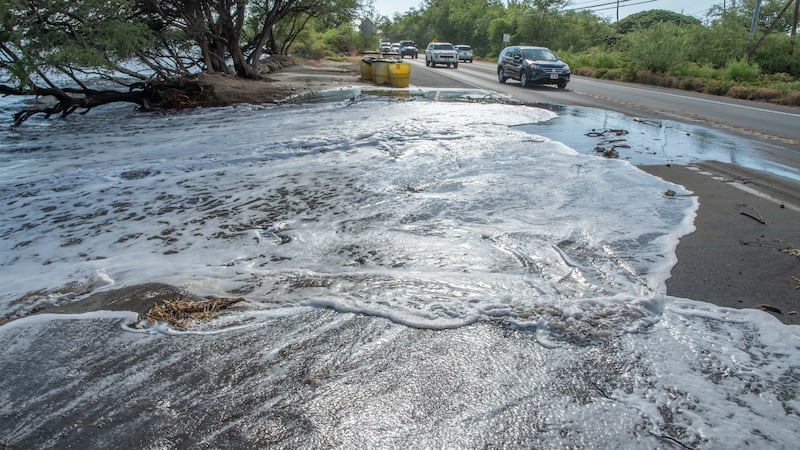 Published: Oct. 29, 2019 at 4:02 PM HST
HONOLULU, Hawaii (HawaiiNewsNow) - Maui County plans to sue fossil fuel companies to seek compensation for the mounting costs of climate change, which officials say are already being felt.
"This lawsuit is about accountability," said Mayor Mike Victorino, in a news release.
"Fossil fuel companies knew ― their own experts warned them ― about the potentially 'severe' or 'catastrophic' effects of doing business as usual, and the damage that could be caused by producing, marketing and selling their products."
The suit will seek compensation for a number of impacts, from sea level rise to more frequent and intense wildfire seasons.
The problem, of course, is many of those impacts aren't yet known. And scientists are hesitant to suggest strong links between a particular weather event and a changing climate.
The suit comes during a particularly bad wildfire season on Maui. Some 23,000 acres have burned so far ― six times the total seen last year.
Meanwhile, it's estimated than a 3.2-foot rise in sea level could cause nearly $2 billion in damages to the coastline, infrastructure, and structures in West Maui alone.
"Someone needs to pay," Victorino said, in a news release.
"Fossil fuel companies have caused the substantial share of all industrial greenhouse gas pollution for the past 50-plus years. Science clearly shows that burning fossil fuels has led to sea level rise and other environmental impacts that scientists report will get worse."
In order to pursue the suit, the Maui County Council will need to authorize hiring attorneys with special expertise in environmental law.
If it decides to move forward with the suit, Maui County would join other municipalities and states ― including New York ― in heading to court to recoup the real and anticipated costs of climate change.
Oil companies have called the suits baseless and a "free for all."
Copyright 2019 Hawaii News Now. All rights reserved.