Another massive solar project moves Hawaii closer to its green energy goal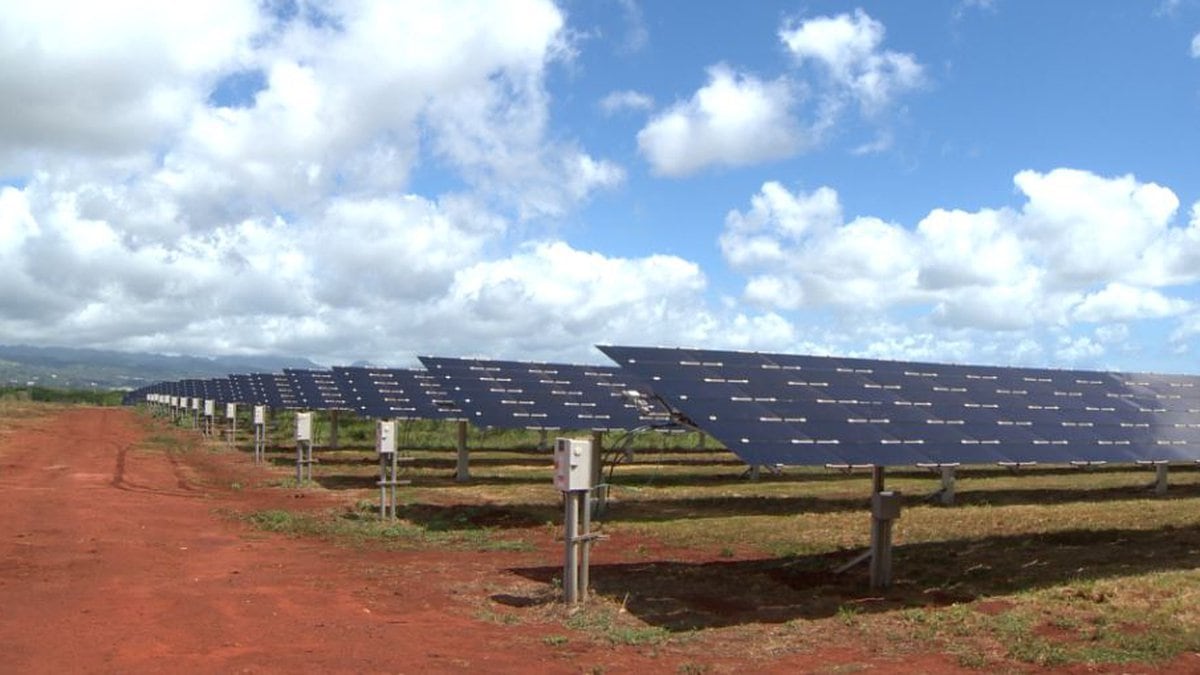 Published: Sep. 10, 2019 at 6:21 PM HST
HONOLULU, Hawaii (HawaiiNewsNow) -State leaders and developers celebrated the completion of the largest block of grid-scale solar power in the state.
Clearway Energy Group turned on the power at projects in Kawailoa, Waipio and Mililani on Tuesday. There was a traditional Hawaiian blessing to mark the milestone.
Combined, the more than 800,000 solar panels will produce up to 110 megawatts of clean energy a day. That power will feed into the Hawaiian Electric grid, and is enough to power about 18,000 Oahu homes each year.
"Great day, it's a great day. Any time we get more renewable clean energy on our system, it's a great day," Alan Oshima, HECO President and CEO said.
The projects will help the state meet its 100 percent clean energy goal by 2045.
Oshima says by 2022, the state will be home to over 4 million solar panels feeding the Hawaiian Electric grid.
Copyright 2019 Hawaii News Now. All rights reserved.